Main content starts here, tab to start navigating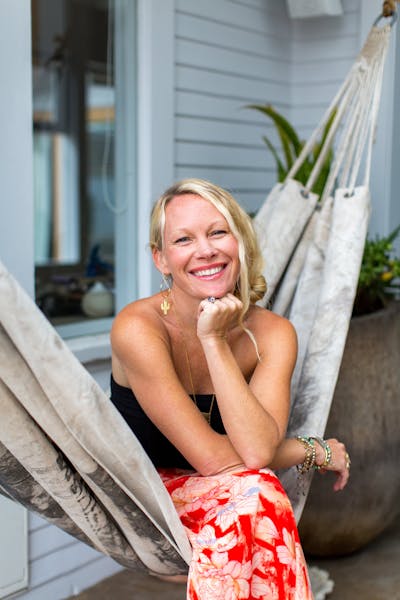 HEATHER TIERNEY
FOUNDER & CREATIVE DIRECTOR
The Butcher's Daughter was envisioned and created by founder Heather Tierney. Heather has always had a passion for healthy food and juice and especially loves wandering through local vegetable and fruit markets. She got inspired to start juicing after coming up with ideas for exotic cocktails for Apothéke, her cocktail bar in New York's Chinatown. When she opened her first location (conveniently within footsteps of her NYC loft), she knew the menu had to have one staple item - the best avocado toast in the city.
Heather is first and foremost a designer - and one that happens to love designing restaurants and bars. She leads the design for all of The Butcher's Daughter restaurants, infusing what she calls "a blend of feminine and masculine energy." Her design firm, Wanderlust outfitted each space as a pretty, refreshing take on an old-world butcher shop. Heather loves the dichotomy of using industrial elements (concrete floors, steel metal hooks, heavy iron butcher rails) against softer, earthy materials like beached raw wood, white brick and greenery growing out of an old chicken coop.
Heather's latest design project, Bungalow and Breakfast, is a sun-blasted, private guest house on the ocean-fed Venice Canals in Los Angeles.