Main content starts here, tab to start navigating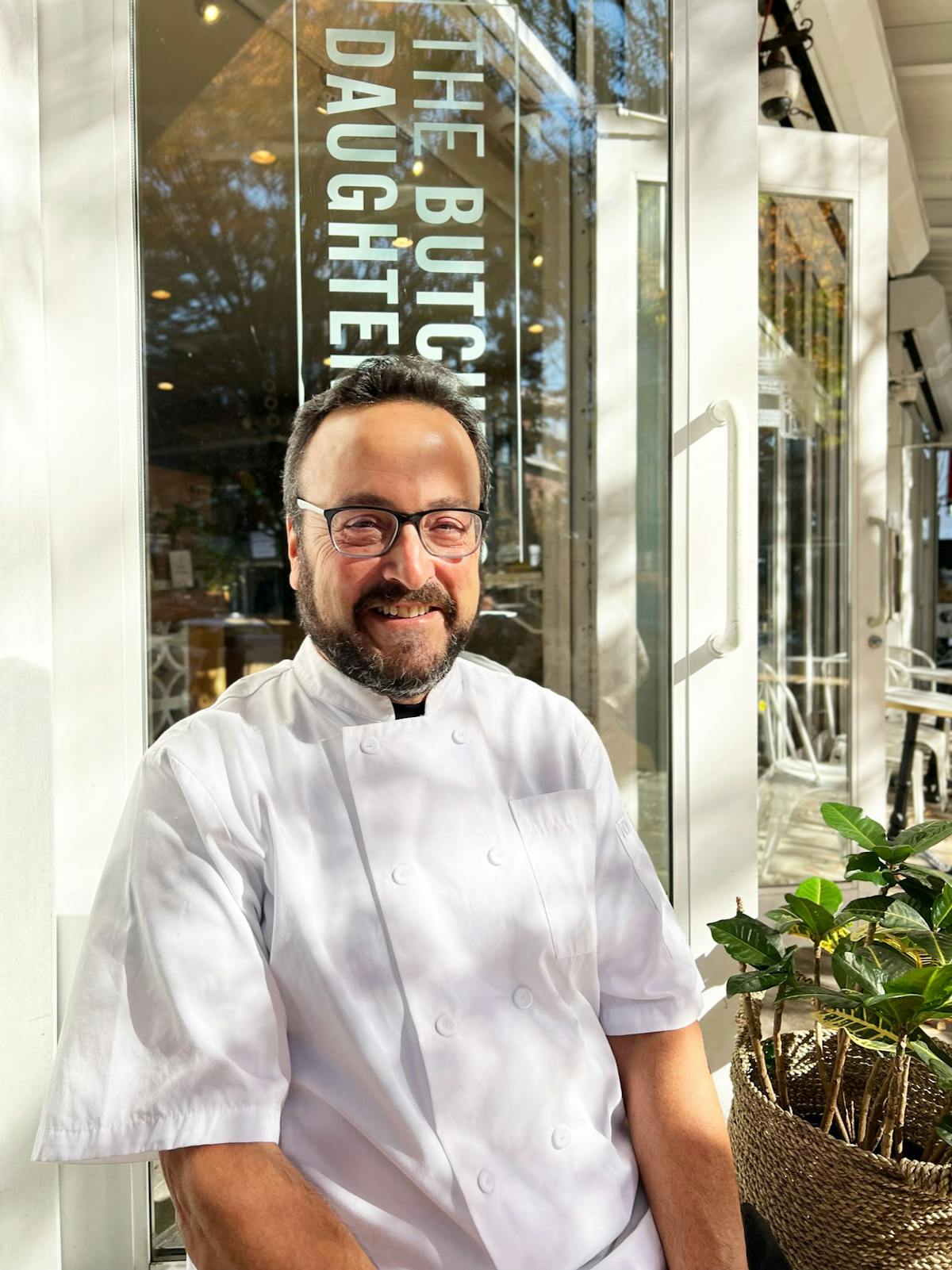 DAN ROTHMAN
NYC Corporate Executive Chef
After graduating from Johnson and Wales with a degree in Culinary Arts, Chef Dan began his career in New York City at Tavern on the Green. He then began honing his skills working with and opening several restaurants in New Orleans, Palm Beach and Cape Cod before returning to the Northeast, where Chef Rothman joined the team at The Frog and the Peach, then several years later opening the critically acclaimed Stage Left.
Chef Dan spent the next five years as Executive Chef of The Olde Mill Inn + Grain House in Basking Ridge, NJ before joining Whole Foods Market as the Northeast Regional Chef. It is here where Chef connected with the importance of plant-based, sustainable foods by developing culinary training and guidance programs, educating and implementing plant-based recipes while emphasizing the importance of incorporating local and seasonal recipes. Leveraging his earlier experiences in the south, he also helped open new venues for as well as overseeing the Tap Rooms.
Chef Rothman then started his next chapter as the Culinary Director at the curated, boutique-style Foragers Market and Table NYC. After taking on a role as General Manager while opening a specialty market close to home in NJ, his love for the excitement and energy of New York has brought him back to the city.
Joining our team as our NYC Corporate Executive Chef, Dan is combining his deep rooted experience in seasonal cooking with his passion for vibrant, plant based cuisine. With his belief that a plant based focused diet can have a positive impact on our bodies, the joy of creating great food that is good for your body and soul is in perfect harmony with The Butcher's Daughter's mission. Providing our guests delicious foods that are good for them and our planet is one of the things that keeps Our Chef smiling every day!
Look for his exciting creations such as Royal Trumpet Mushroom Pastrami over Ryesotto on our menus.