Butcher's Bodega Featuring Lottie Bildirici's Vegan Pesto + Blueberry Smoothie Bowl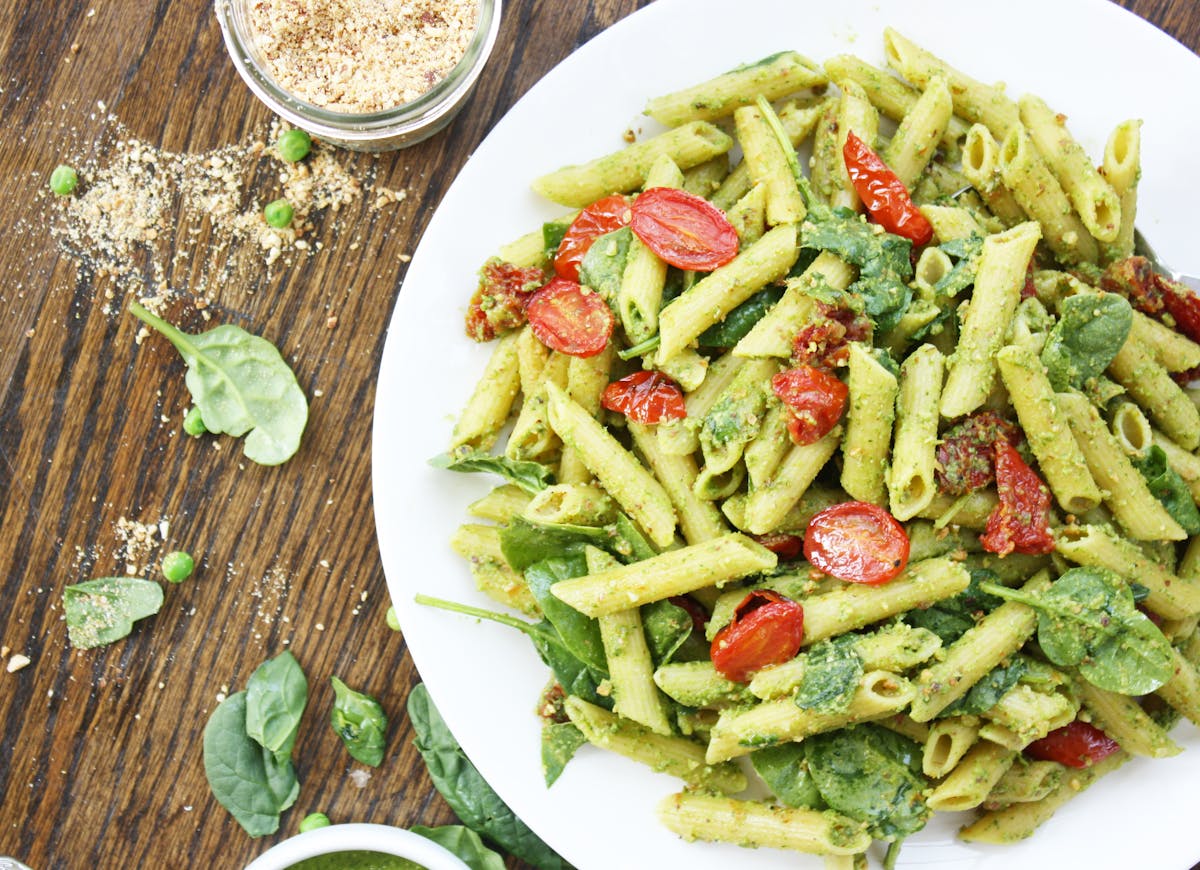 We're excited to announce the launch of our Butcher's Bodega boxes, which feature a range of ingredients for simple and healthy meals that you can make at home. We teamed up with Adidas along with our friend and holistic nutritionist Lottie Bildirici to include her signature vegan pesto pasta and a (immune boosting) blueberry ginger smoothie bowl. Emphasizing pantry essentials and ingredients that can be found at local markets, both recipes are flavorful and packed with nutrients. If you don't live near one of restaurants, read on for the recipes you can prepare at home and check out our IGTV channel with Lottie for her in depth, step by step instructions.
Our Butcher's Bodega boxes are currently available for curbside pick up at our Venice, CA location (NYC locations coming soon). Call or email us directly to place your order or visit us online to place your order directly. Since we make each box to order, please note our 24 hour advance order policy.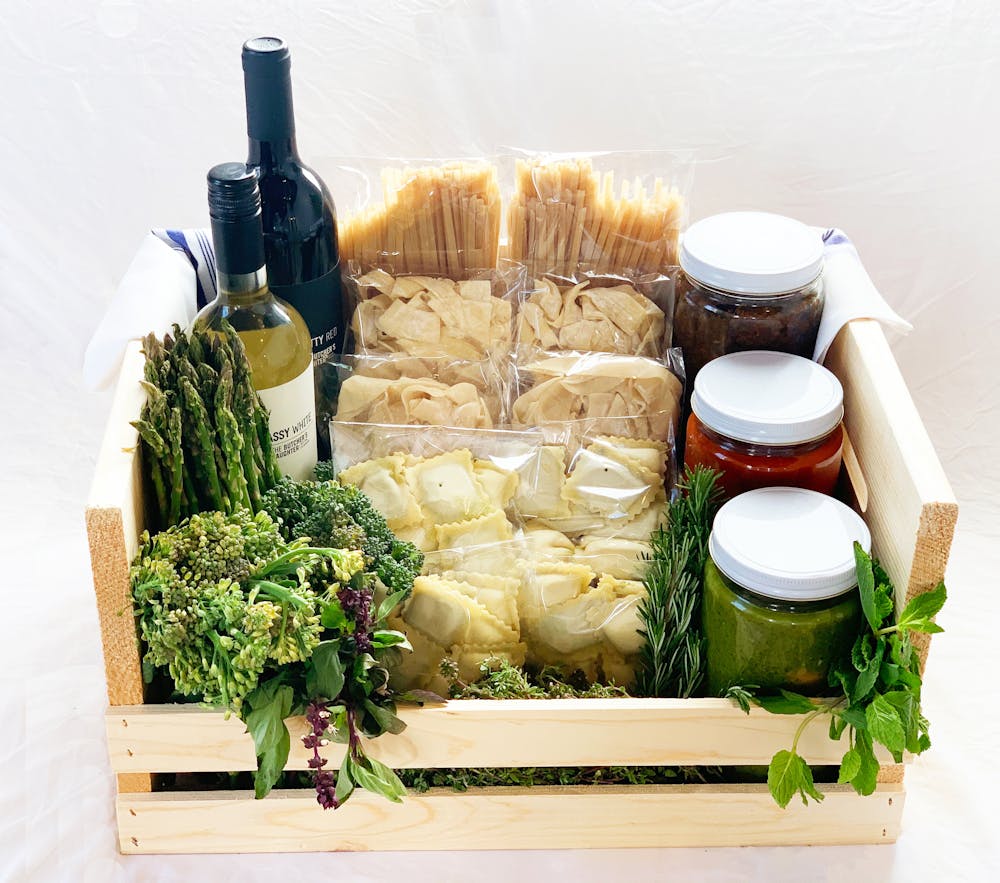 VEGAN SPRING PEA PESTO
INGREDIENTS:
1 handful spinach
1 cup peas — if frozen and let them thaw
1 cup basil
1/4 cup olive oil
4 tablespoons lemon juice
2 tablespoons apple cider vinegar
1 tablespoon salt
1 clove garlic
INSTRUCTIONS:
In a food processor combine all ingredients until smooth. Use as a sauce for pastas, salads, grain bowls or sandwiches! For pasta, we recommend our favorite pasta, Sogno Toscano - 10% off when you use our code: THEBDAUG10
VEGAN PARMESAN TOPPING
INGREDIENTS:
1/2 cup almonds or cashews
1/2 teaspoons salt
2 tablespoons nutritional yeast
1/2 teaspoon garlic powder
INSTRUCTIONS:
In a blender or mini food processor combine everything until fine crumbles form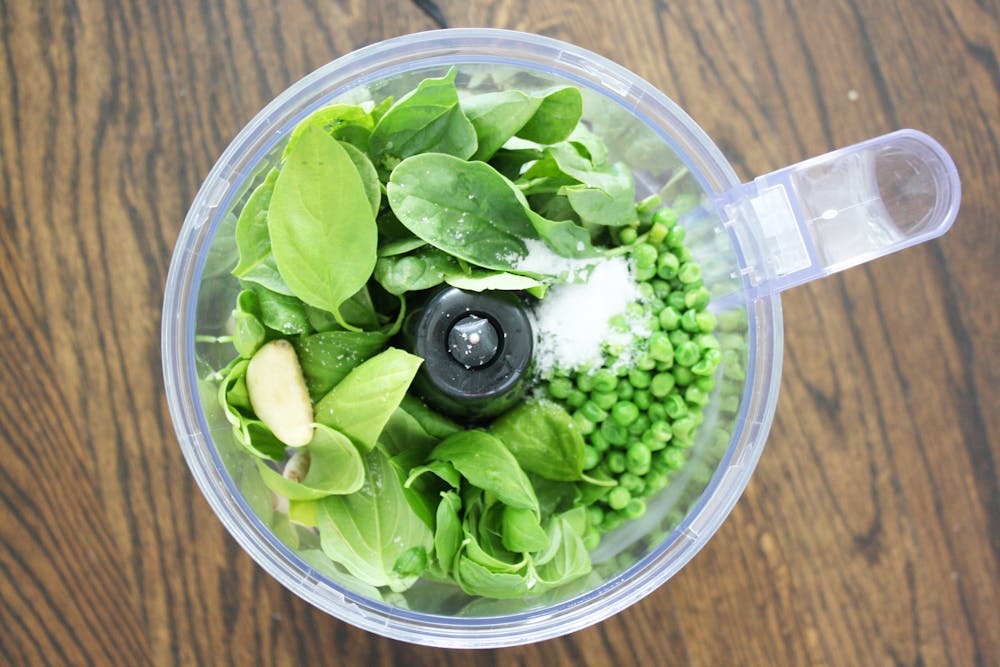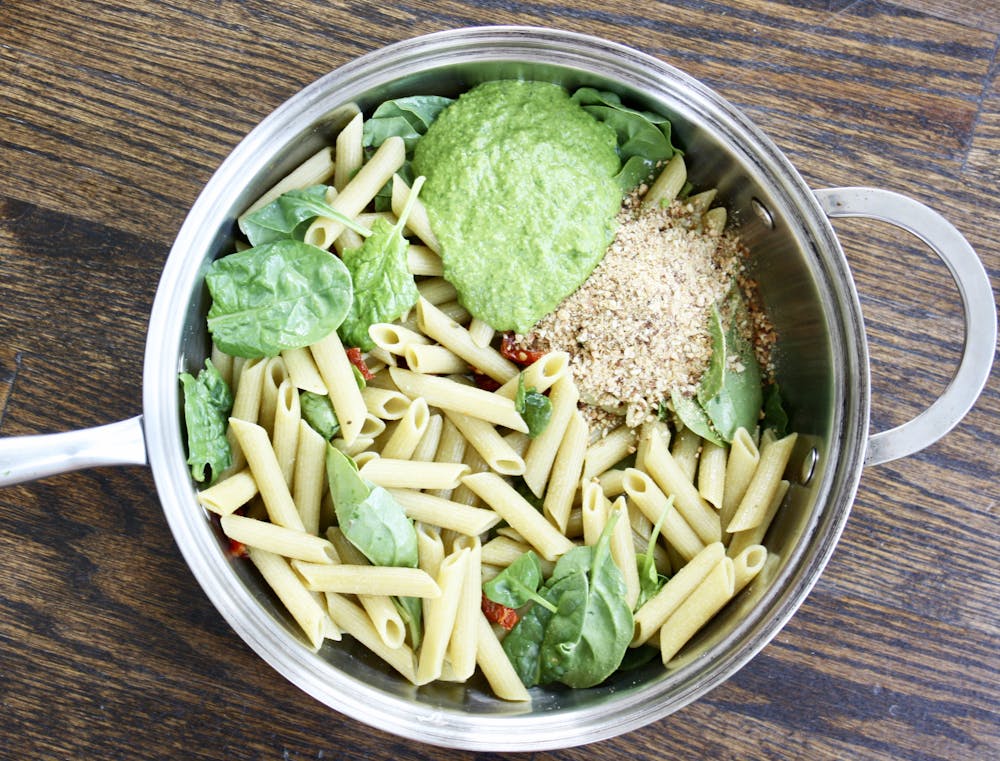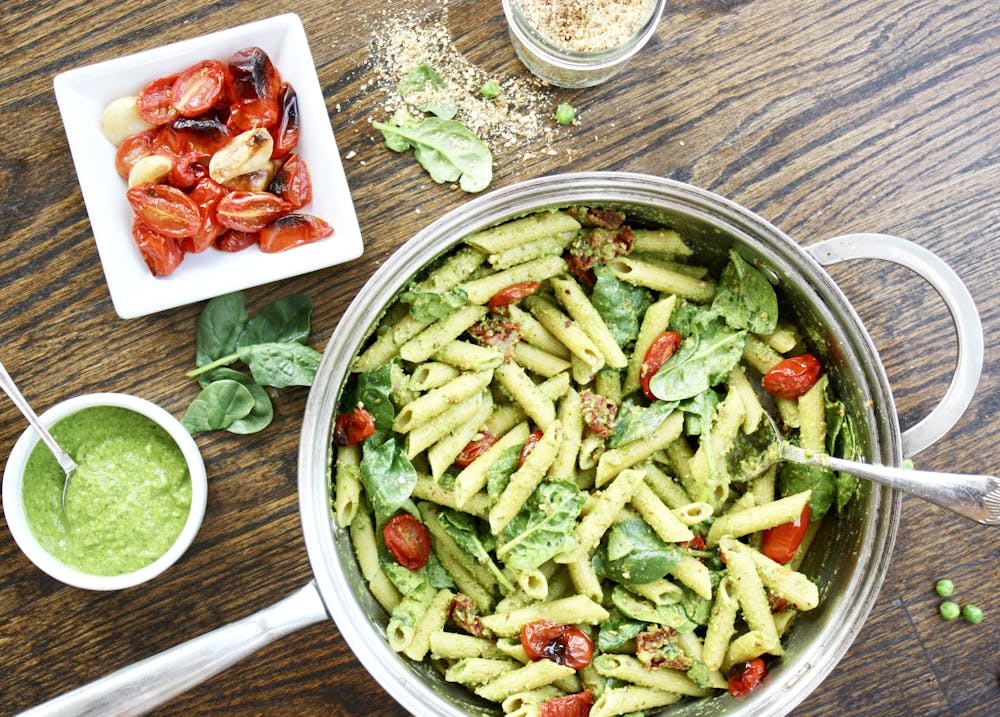 BLUEBERRY GINGER SMOOTHIE BOWL
INGREDIENTS:
Blueberries - 2 cups
Banana (frozen) 3 banana
Almond butter 2- 4 tablespoons
Cinnamon
Leafy greens- spinach/kale -2 cups
Almond milk 4 cups
Fresh ginger 1 inch
BD x Anima Mundi Daily Greens
INSTRUCTIONS
Combine all ingredients in a blender and top with any fresh fruits or toppings, we of course recommend our signature, The Butcher's Daughter Granola.