3 Course Dinner with Tessier Wine Pairing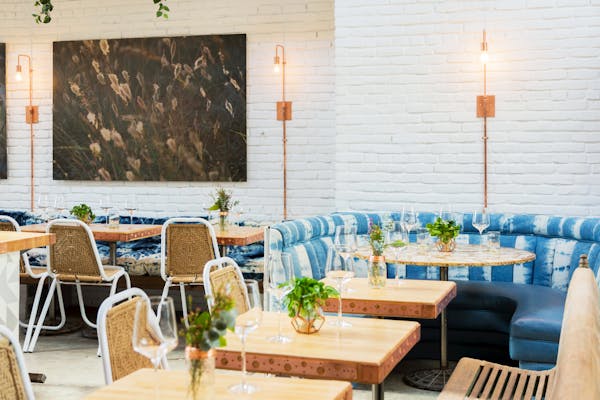 We're excited to partner with Tessier Wines on an evening of exploration. Enjoy a 3-course dinner prepared by Chef Rich Rea paired featuring plant-based, fresh, seasonal fare to complement select Tessier Wines.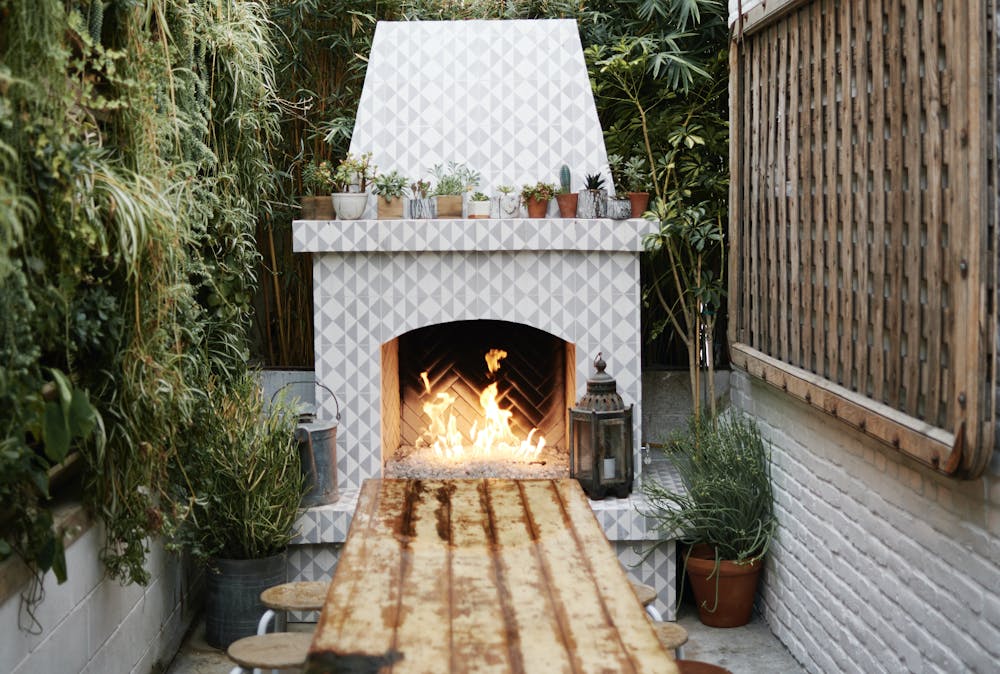 Our sommelier and Venice Director of Operations, Kari Hendrick, raves about Tessier:
"When I heard about Kristie's project, two things stuck in my head: She presses all of her grapes through the process of treading with a group of her girlfriends (can I come?) and she was previously a research scientist who studied protein pathways & worked on the Human Genome Project (excuse me, what?). Kristie is very likable, very approachable, and I consider her a genius. She started the Tessier project in 2009, focusing on small production, minimal intervention wines. We share a passion for French wine, (especially Loire) AND (it gets better) we both love music. In fact, she pairs a lot of her wine dinners with a playlist! We're excited to have Kristie as our guest on the 25th and look forward to sharing the experience with you!"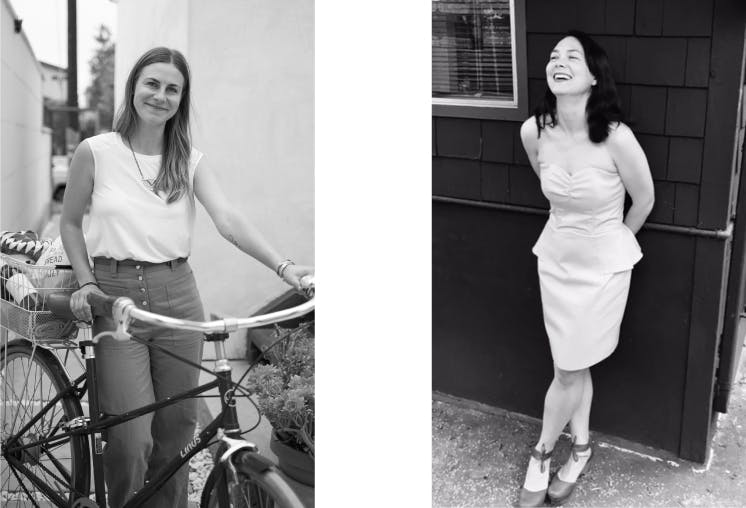 Date: July 25
Time: 7:00 - 9:00
What: 3 course with pairing + dessert - $65 per person
Questions? Contact venice@thebutchersdaughter.com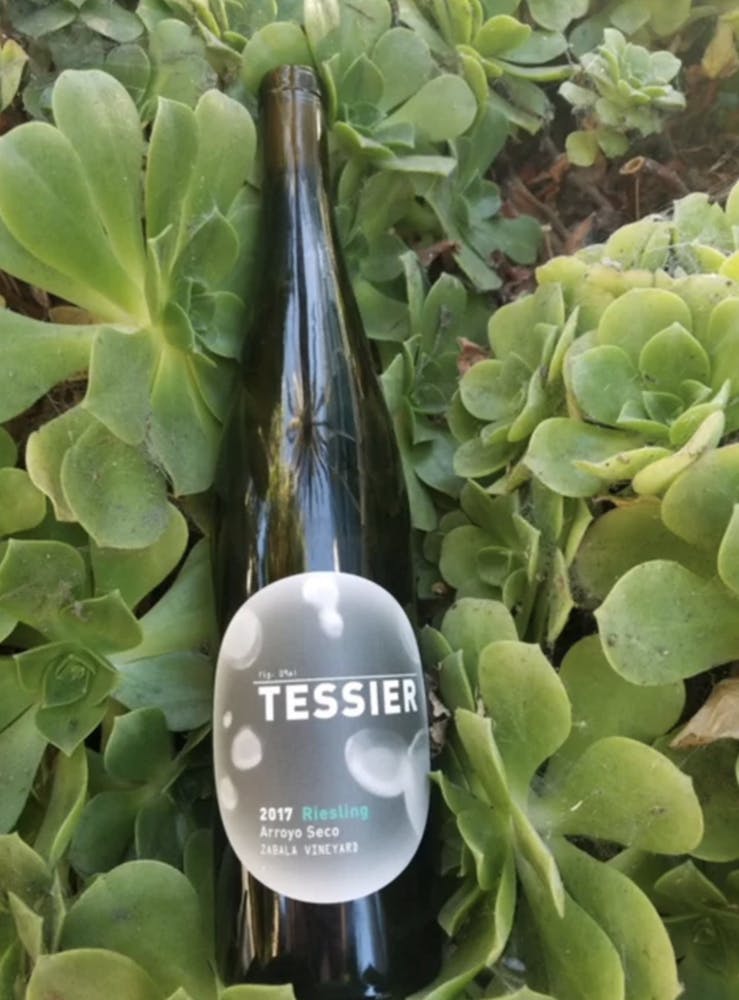 2017 Zabala, Arroyo Seco Riesling
24-hour skin contact, pressed and fermented in stainless steel, the Zabala Riesling was also kept on the lees to give depth and a creamy texture. Lemon yellow in color, a wave of chamomile, spicy ginger, and aromas steeped in white tea and citrus peel tickles the nose. Preserved lemon, clover honey, stone fruit and fresh hay on the palate swirl with starfruit for a satiny apricot nectar texture. Bottled on Valentine's Day, your taste-buds will do a happy love-dance with the zesty acidity. 12.5% alc., 317 cases produced.
2018 Femme Fatale Rosé
Ballerina-slipper pink, Femme Fatale Rosé 2018 starts off flirty with lively aromas of white lily, watermelon rind, grapefruit zest, wet stone and wild strawberry. She seduces with a fresh palate full of guava, Cara Cara orange, wisteria, and more strawberry, to linger with a sophisticated finish and powdery texture. 74% Grenache from Fenaughty Vineyard, El Dorado, early harvested, lovingly lady foot-stomped and pressed into tank. 26% Pinot Noir from Saveria Vineyard, Santa Cruz Mountains, saign é e from the sorting line, fermented in stainless steel barrels. 13.4% alc., 158 cases produced.
2017 Filigreen Farm, Anderson Valley Pinot Noir
Be transported to the natural beauty of Anderson Valley with a sip of the 2017 Filigreen Farm Pinot Noir made from gnarly 72-year-old vines farmed organically and biodynamically. Enjoy complex aromas of fresh moss, cedar, red cherry, white pepper and wassail spices. On the palate, this soft and silky wine reveals a pleasant earthiness with rose petals mingling with Chinese Five-Spice, pluot and mulberry for a supple finish. Aged in 25% New French Oak. 13.2% alc., 3 barrels, 73 cases produced.
2017 Goldbud, El Dorado Mourvedre
The 2017 Mourvedre from the Goldbud Vineyard has a deep violet hue and exotic, heady aromas of lilacs, lavender, mulberry and boysenberry, black pepper, anise and petrichor. The palate shows a brilliant range of flavors from plum skin and candied violets to ginger, lacquered apple and Chinese Five Spice. These grapes were lovingly lady foot-stomped. 33% whole cluster adds a brambly aroma and rich texture. Sustainably farmed. Aged in neutral French oak barrels. 13.5% alcohol. 208 cases.