SAUCE MAKING 101 WITH SOPHIA ROE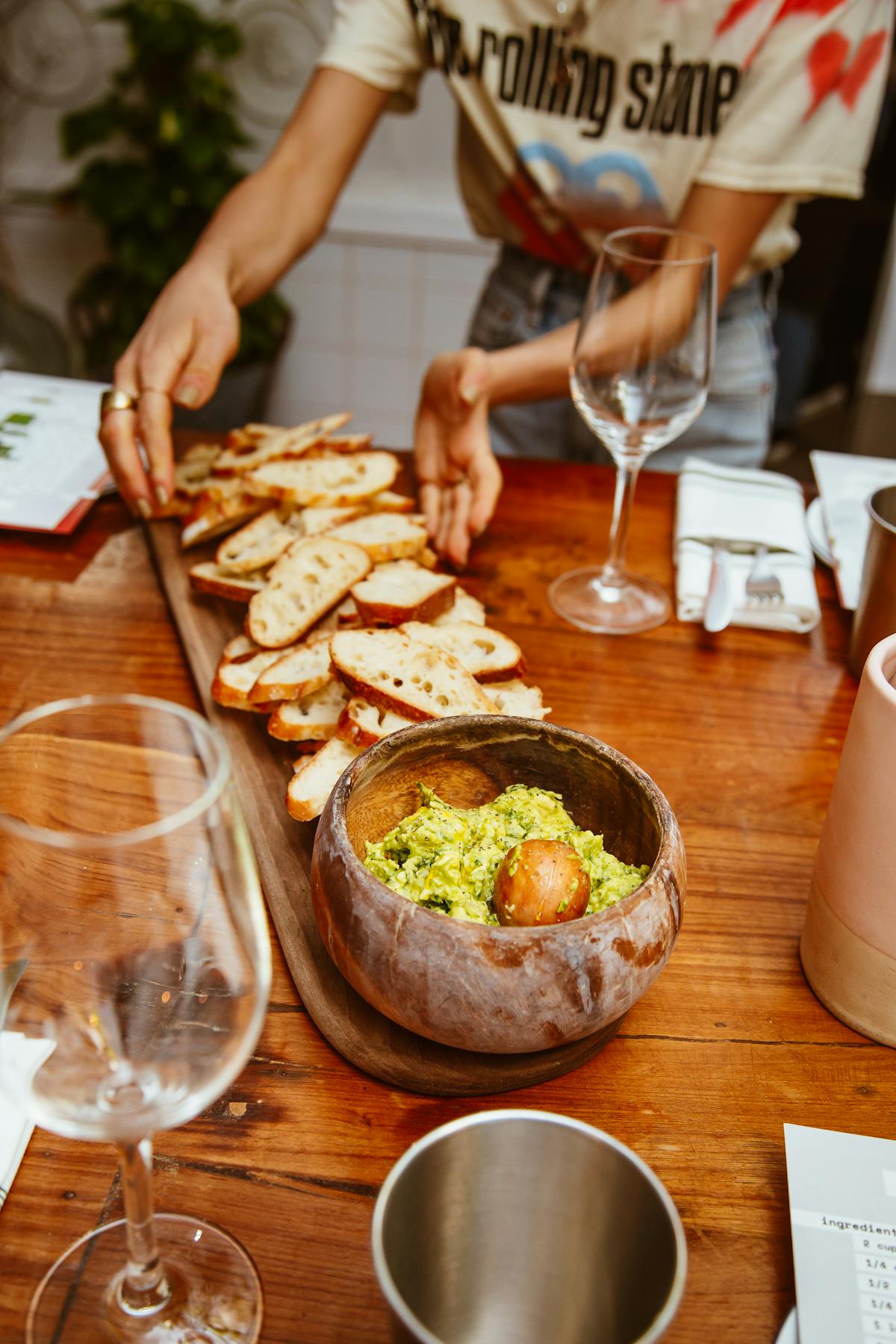 Last week we teamed up with holistic chef and writer Sophia Roe to host a special workshop, Sauce Making 101. Exploring the basics of flavor building and creative cooking, Sophia prepared four sauce and dip recipes to pair with fresh veggies and bread from our bakery, along with natural wines.
The workshop celebrates the launch of our event series at our The BD Collective, which welcomes creatives in food, wellness and sustainability to bring their passions to our community.
We were thrilled to share the evening with Sophia, who radiates positive energy and shares our enthusiasm for delicious plant-based food (we're always eyeing her colorful plates on Instagram!) Sophia created Sauce Making 101 as part of Pillow Talk Sessions, which honors curious minds, community, food and feelings in a safe and open space.
Couldn't make it to the workshop? See below for Sophia's edamame dip recipe and photos from the event. And keep an eye on our calendar for future workshops!
Edamame Dip Recipe
Ingredients:
2 cups edamame, shelled + cooked
1/4 cup shallot, finely chopped
1/2 cup cilantro, chopped
1/4 cup dill, chopped (optional)
1 large garlic clove, sliced
1 tbsp tahini
1/4 cup lime juice
1 tsp lime zest
1 garlic clove, chopped
1 serrano chili, finely minced
4 tbsp olive oil
2-3 tbsp water (for thinning)
1 tsp kosher salt
Instructions:
1. Mash all ingredients together in a bowl with a fork. If you prefer a smoother texture, you can blend together in a food processor.

2. Store in an air-tight container for up to a week in the refrigerator.