Recipe: Adidas Runners x BD Seasonal Immunity Bowl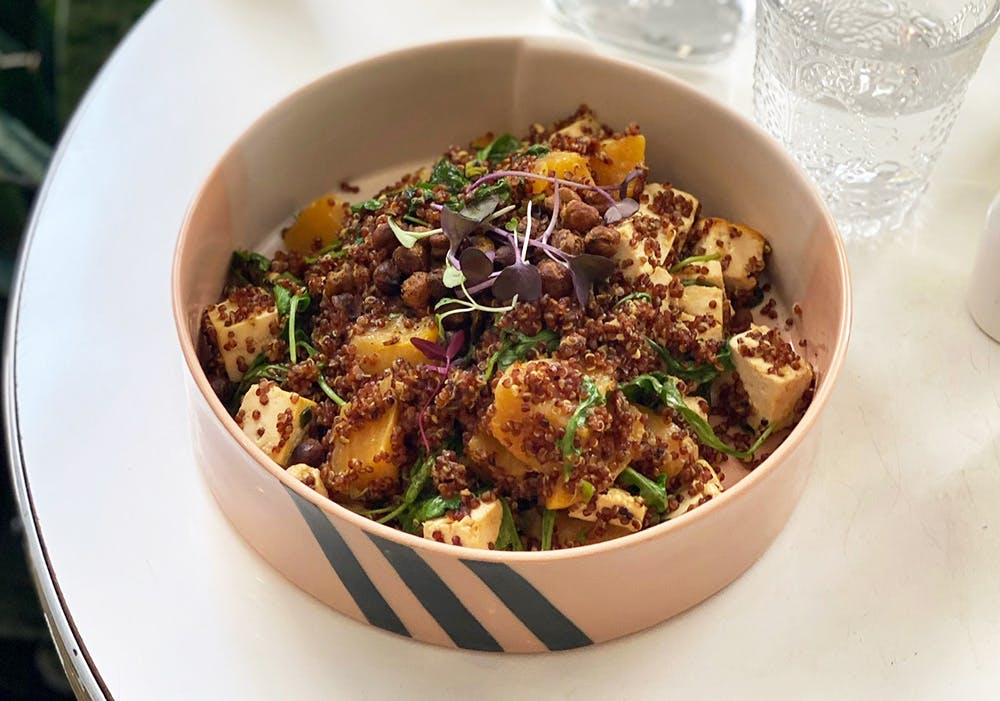 As cold temperatures and shorter days continue through the winter months, eating nourishing foods becomes even more important for staying strong and healthy. We teamed up with holistic nutritionist Lottie Bildirici of Adidas Runners to create our latest seasonal dish, that is full of immunity-boosting benefits.
About the Immunity Bowl
With organic quinoa, roasted tofu, crispy nori chickpeas and a ginger-miso dressing, our new immunity bowl is served for lunch and dinner on both coasts. If you're not able to make it to one of our restaurants, you can recreate the bowl at home and make your own ginger-miso dressing with the recipe below.
1 cup olive oil
1/2 cup lime juice
1/4 + 2 tbsp cup miso
1/4 cup gluten-free soy sauce
1/4 cup rice vinegar
1 tablespoon sesame oil
1 tablespoon ginger, peeled
1 + 1/2 teaspoon sriracha or other chili/hot sauce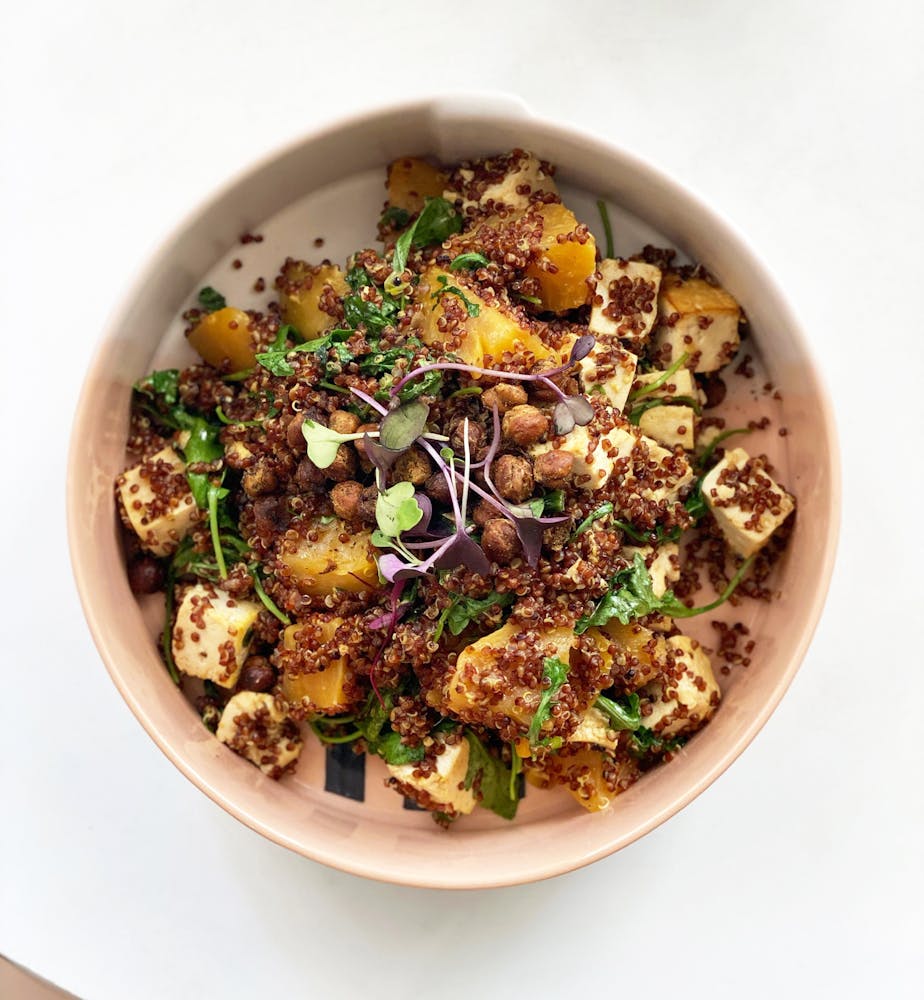 While miso is rich in minerals and B vitamins, ginger is a powerful anti-inflammatory that offers tons of antioxidants. The power duo is especially delicious when mixed with the season's fresh produce and herbs. We love this dressing on salads, grain bowls and stir fries.
Want to learn more about this exciting new collaboration? Tune into our Instagram live with Lottie Bildirici next month - she'll share more about the nutritional benefits of the dish, staying active in the winter months, and how to master your own immunity bowl at home.
About Lottie
Lottie is a holistic nutritionist based in New York with a passion for plant-based food, running and fitness. She studied at The Institute for Integrative Nutrition as well as The Fashion Institute of Technology, and has completed nine half marathons. With a focus on creating recipes to enhance training, Lottie works with brands, athletes and runners to develop a healthy diet. Follow her at @runningonveggies, and look out for her cookbook, coming winter 2021!