Q&A with Paige Hull of the Vintage Round Top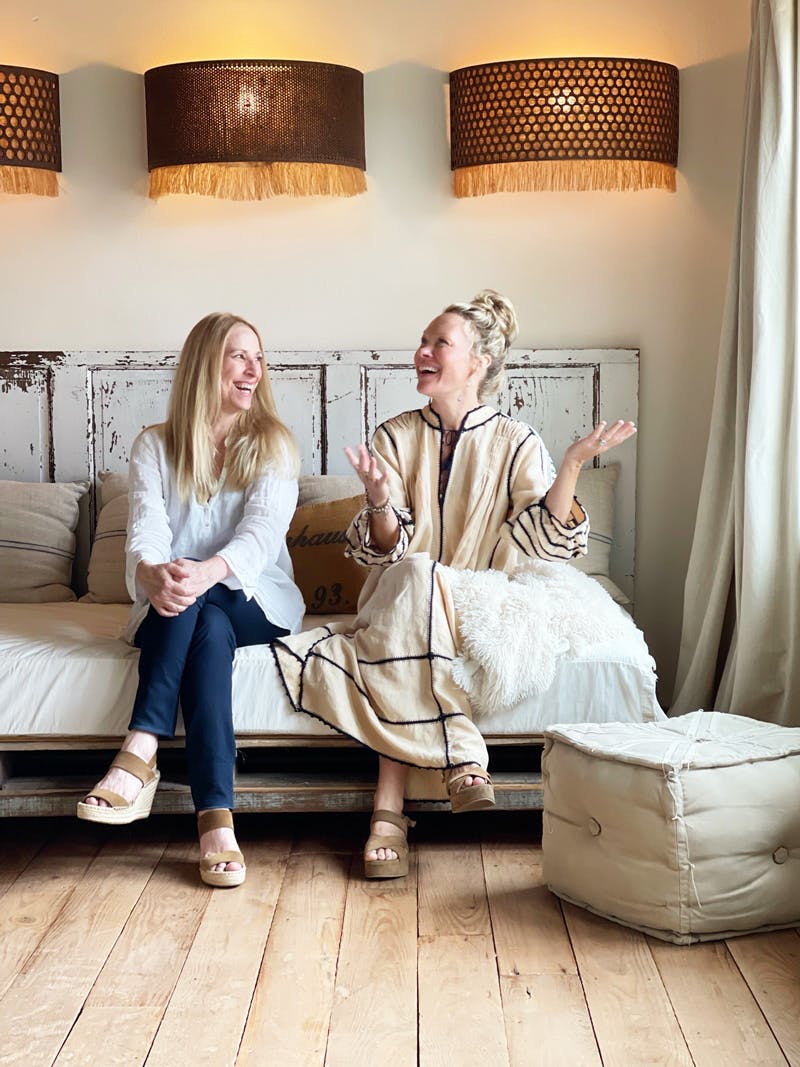 A unique lodging and lifestyle brand, The Vintage Round Top is a haven for style and sustainability - we love the way the gorgeous cottages blend clean, modern lines with vintage touches. During our recent stay at the Boho Cottage, our founder Heather sat down with owner and designer Paige Hull to learn more about the inspiring property. Read on as they discuss Paige's path to becoming a designer, growing her brand and discovering the magic of Round Top
You first opened The Vintage Round Top in 2012 - how did you discover the property?
The Vintage Round Top grew organically from a casual Saturday drive with our three children in the Fall of 2011. We were visiting Smoot's mom in a small Texas town, took the scenic way home and stumbled across a farmhouse for sale. We were not in a financial position to buy at that time but wanted to sit in it to get the "mojo" going and visualize our dream of owning a country home for our family one day. We were practicing what has become our motto of Living With Intention! The realtor, Frank Hillbolt, educated us that day on the need for lodging during the Round Top Antique Fair. The town of 90 swells to 50,000-75,000 people twice per year, and lodging was and still is in high demand. We didn't purchase the home we sat in but did end up finding our sweet property right down the road. We completely renovated the cottage and had it ready to start our business the beginning of the spring antique show in 2012.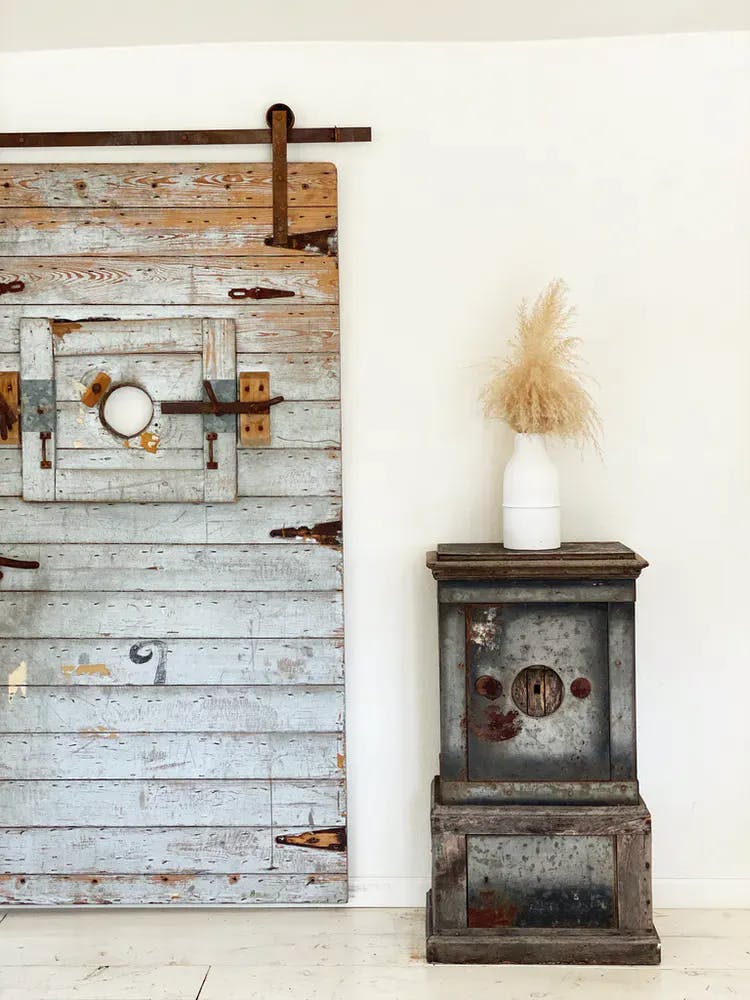 What was your path toward becoming a designer?
I've been obsessed with designing and decorating ever since I was a child. I remember moving my furniture around my room over and over again and changing the colors and fabrics. Then, I did the same thing on a much larger scale in every home I've lived in ever since. They each have been a canvas to use my creative expressions.
I'm not a trained designer, so for a long time I dealt with imposter syndrome because of that. However, I've come to realize we all take different paths and my passion, unique perspective and aesthetic have gotten me pretty far without the traditional journey. I'm grateful to get to do what I love and happy to share our little slice of heaven with so many guests, design products with our customers in mind and produce events and retreats with the intention of adding value to those who attend.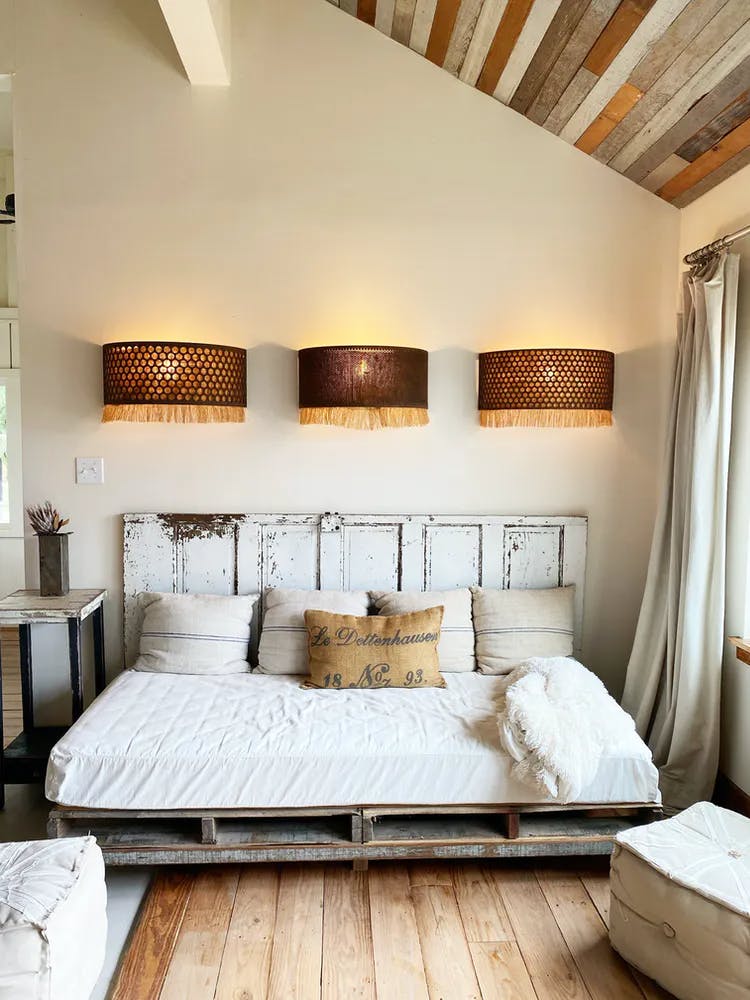 We love how you have developed a haven of style and sustainability, steps away from some of our favorite Round Top vendors. How have you grown your brand over the years?
With the same intention that started our business in the first place! The initial goal was to create a space we could share with others that was unique, inspirational, and sustainable. Our guests and the stories of their time with us inspired us to grow and add more cottages to the property. We also envisioned holding workshops and retreats which lead us to produce the Business + Branding + Social Media Workshop series we hold during each show. We started it six years ago and have brought in different speakers to help other small businesses and creatives navigate the new frontier of marketing through social media and branding. We just filmed the last one to offer online – you can see info on it here.
We also develop promotional collaborations with other brands to co-promote marketing initiatives and last, but certainly not least – we have a modern vintage online shop with a curated collection of hand-picked vintage and antiques along with artisan made modern pieces and merchandise we've designed and had locally made.
The Boho Cottage where our team stayed incorporates unique pieces from makers, collectors and artisans - tell us more about how you have curated the space.
Our original modern vintage design style came from using clean lines and white walls to create a museum feel, then added found objects and vintage pieces sparingly as lighting, art and decor. We mixed in some modern pieces and created our first signature daybed that gave guests a place to lounge by day and added additional sleeping space by night. This style has since become a very popular look, but ten years ago was a new and unique that luckily for us garnered a lot of press in design + lifestyle publications, blogs, and coffee table books. Those features helped put us on the design map and brought attention to our brand and properties.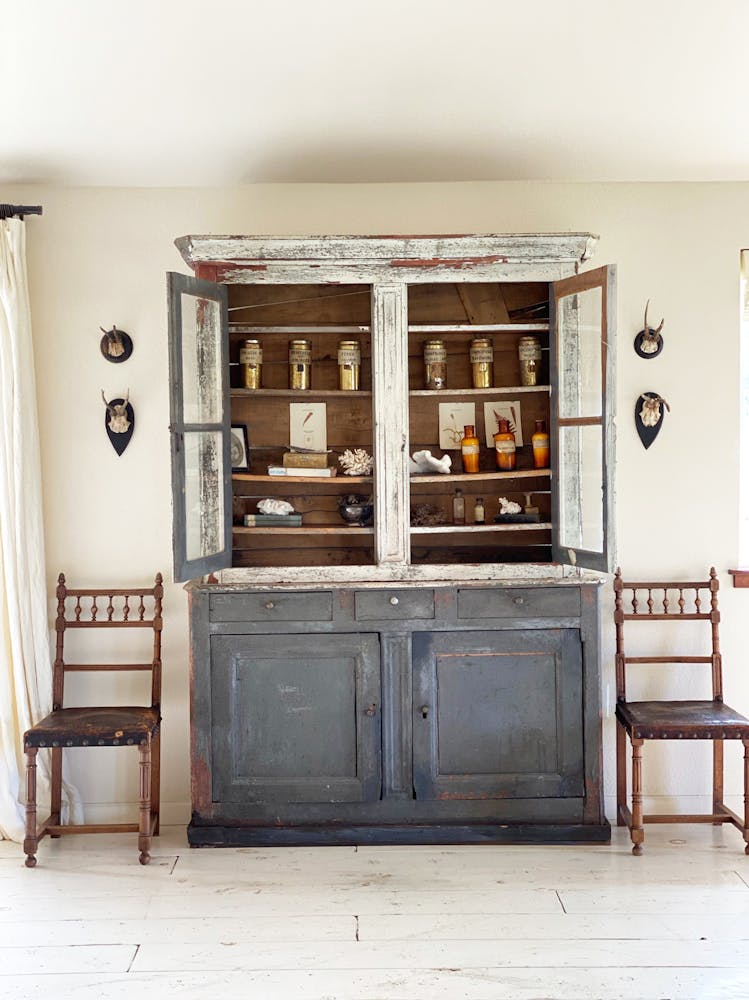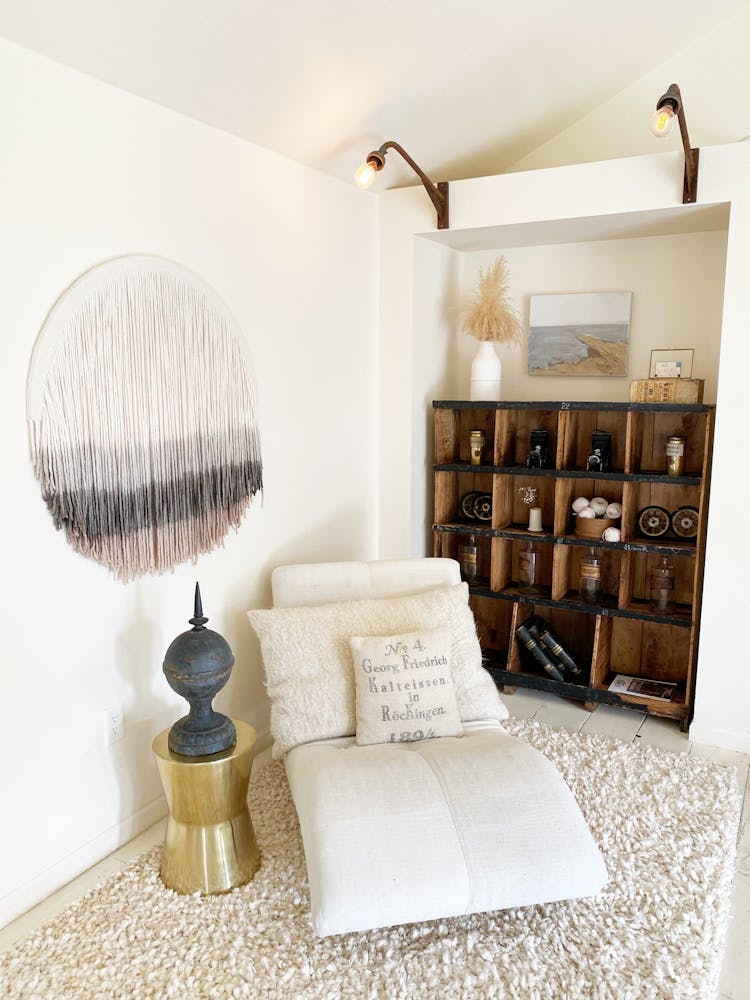 When we built Boho, our second cottage, we had the opportunity to collaborate with makers and brands to showcase their work and products. We became an experiential space where overnight guests could interact with curated products and materials we love and fits within our aesthetic. We wanted to go a step further to offer that merchandise to anyone interested in getting "our look", so are developing a section of our online shop called "Shop Where You Sleep". We feel it will be a great addition to the one-of-a-kind vintage pieces already offered in the shop.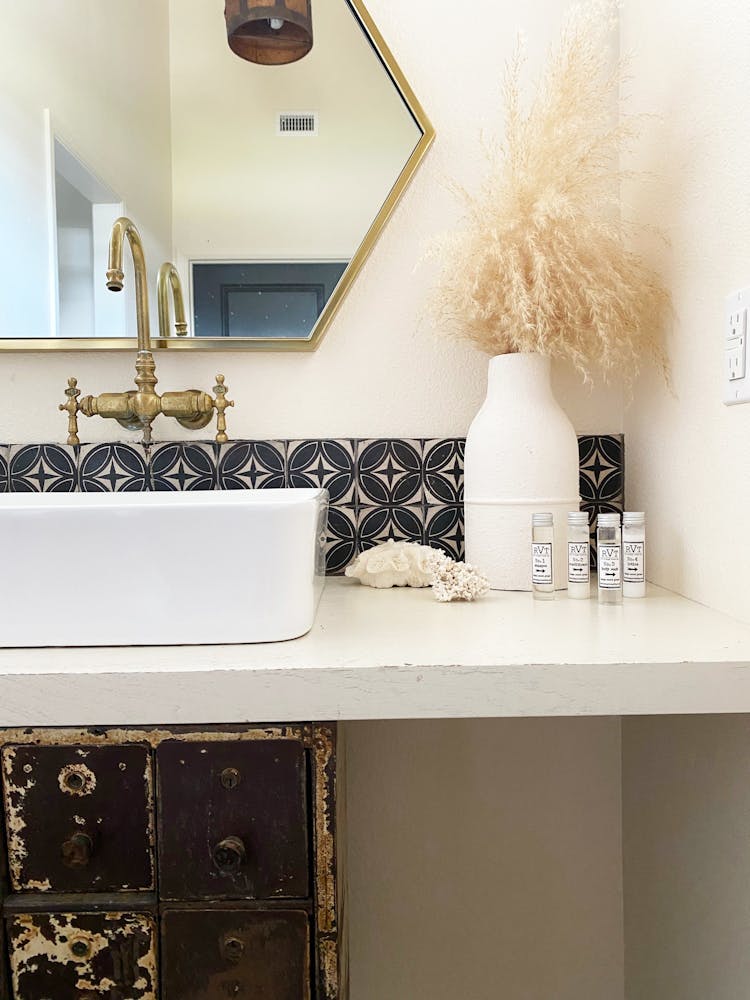 What inspires you most about Round Top?
There is so much to love about our town! The people! The creativity! The landscape! The stories of the vintage pieces as well as the dealers we have so much respect for.
The original reason we chose to jump into this endeavor a decade ago was the opportunity to expose our children to a small town and all the benefits that brings. Even though we've lived an hour and half away since we started, the time we've been able to spend there did exactly as we hoped and has made a lasting impression on our whole family.
The other interesting thing about Round Top is it's two totally different towns –
The one during the show is like a circus coming to town. We get to see our vendor and shopper friends twice a year and there's an electric energy with that many creative people in such a concentrated space. There are events, parties, dinners in the field, new merchandise and so much more.
The one that operates year-round is a small tranquil town that offers food, entertainment and shopping that rivals big cities. There are several town squares, and lots of weekend events like a wine festival, barbeque cook off, Christmas festivities and the longest continuously running Fourth of July parade west of the Mississippi.
The ole' saying "Round Top Magic" is a real thing! Anyone who comes to visit has the opportunity to experience it. We'd love to host you if you come this way!