Q & A with Henrietta Lovell of Rare Tea Company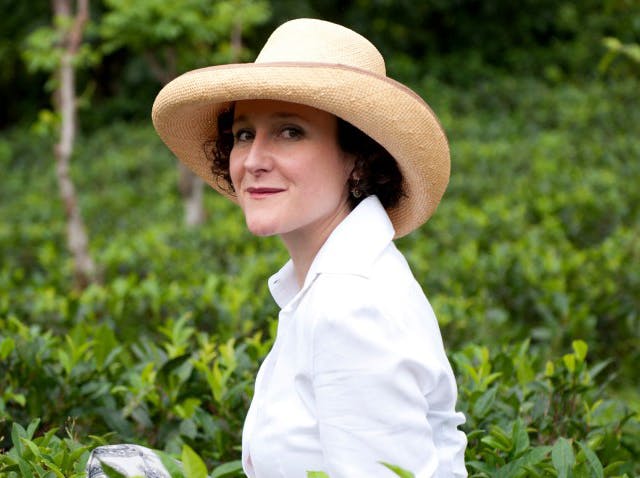 At The Butcher's Daughter, we are always looking for ways to promote sustainability and elevate our menu offerings. We are so excited to partner with Rare Tea Company, and are now carrying their teas at all of our locations.
Not only is their tea of exceptional quality, but they work directly with each of their farmers to ensure the wellbeing of everyone that is a part of the cultivation of their product. They also reserve a percentage of profit from each sale to fund education programs and provide scholarships for the communities of farmers they work with.
We caught up with founder and chief tea lady Henrietta Lovell to chat about the company's humble beginnings, sustainability and her new book, Infused.
How did you start Rare Tea Company?
With a lot of ambition and not much sense. It was back in 2004 after spending some years travelling to extremely remote tea gardens to direct source some amazing tea – what I had no idea about was - how to sell it or who was going to buy it. Back then the smart money was on teabags.
What are some ways that Rare Tea supports sustainability?
No teabags. Not ever. Tea bags use forests, industrial chemicals, plastics, glues, and bleaches, and create unsustainable waste. Even a completely biodegradable bag is made using chemicals and precious resources. The vast majority also contain nano plastics. Loose leaf tea just needs a teapot – that can be passed down through generations and flood your life with pleasure.
But it goes deeper than that:
We support the three pillars of sustainability: Economic, environmental and social
Economic sustainability
We work under a Direct Trade principle- working with farmers and gardens not brokers or agribusinesses. We buy at a price set by the farmers not by a commodity market. By buying better tea we are all rewarded. By choosing tea for quality over price we are supporting skilled men and woman in marginalised rural communities and getting better flavour.
Environmental Sustainability
Rich biodiversity is crucial to the future of tea. Chemical pesticides and herbicides damage the diverse flora and fauna of tea gardens and the soil that sustains them. The richer the terroir the better the flavour of tea. And we really don't want a load of chemicals on our leaves that will get into us.
Social sustainability
We return a percentage of our revenue (not profit that can be fudged) to Rare Charity supporting educational scholarships on our partner farms.
How do you find the farmers that you work with?
I started by travelling and searching and I still do. But often farmers come to me now. They send me tea and if it meets our criteria and tastes amazing I'll go and visit them.
Do you have a favourite type of tea?
The one I'm drinking. I chose all our teas personally and make all our blends and I am totally and utterly in love with them all.
You recently released a book! What kept you inspired as you wrote your story?
But beyond the tea itself, helping create a new way of thinking about tea- where people appreciate lovely leaves the way they might a good wine, rather than binging an industrial big-brand bag in a mug. In this way tea farmers might thrive like vineyards and we could make the world a little bit better. (The tea business can be highly exploitative and big businesses are still making fortunes from impoverished communities).
What are you most looking forward to in 2020?
Spreading the tea love.