Morocco Travel Journal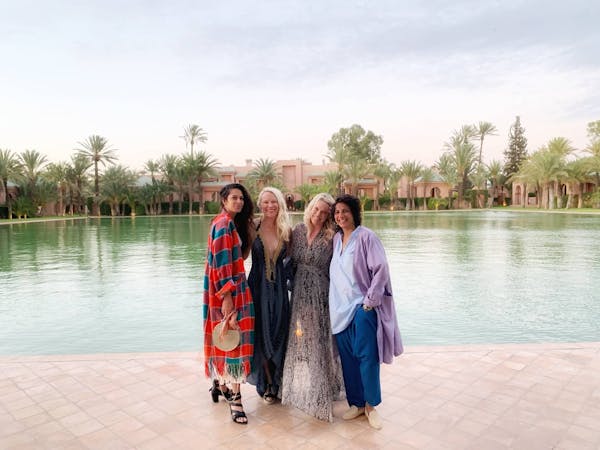 The Butcher's Daughter partner leadership crew recently traveled to Morocco for inspiration and a check-in on a few key items produced in Morocco. Our Founder & Creative Director Heather Tierney celebrated her birthday with investor and partner Sarah Simon, our retail merchandising Director Mika, and a dear friend Sammy who owns a boutique in Brooklyn. Sammy happens to be fluent in Nigerian and french. Having her along for the trip was vital in communicating and getting recommendations from locals to ensure an authentic experience with a bit of luxury.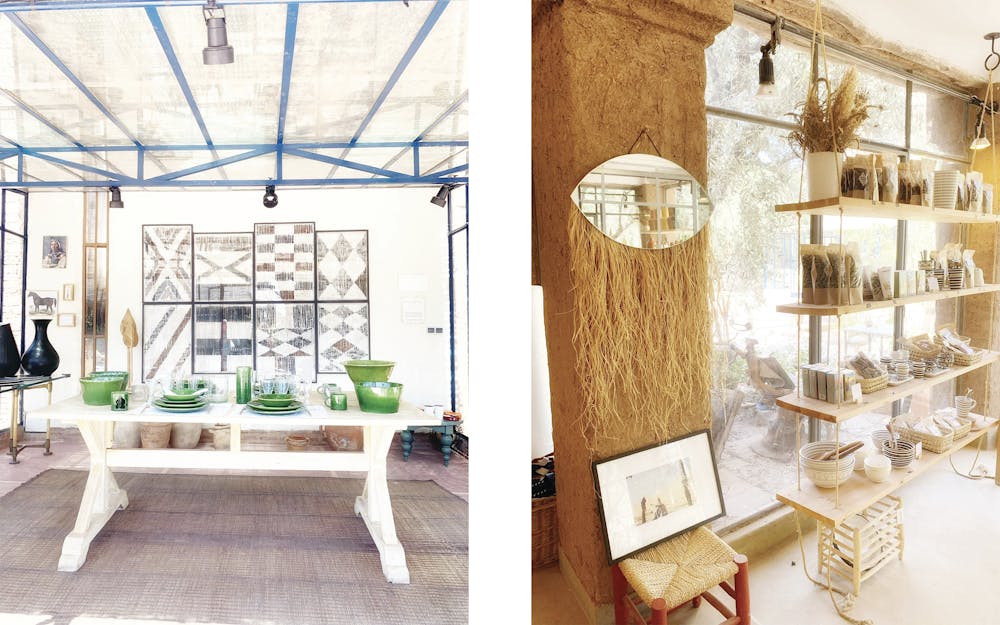 The trip began in the Beldi Country Club in Marrakesh, Morocco. Heather said this place was, "The place of my dreams". Between the traditional Moroccan rugs, detailed furniture and unique architecture this place was everything the team at The Butcher's Daughter would want.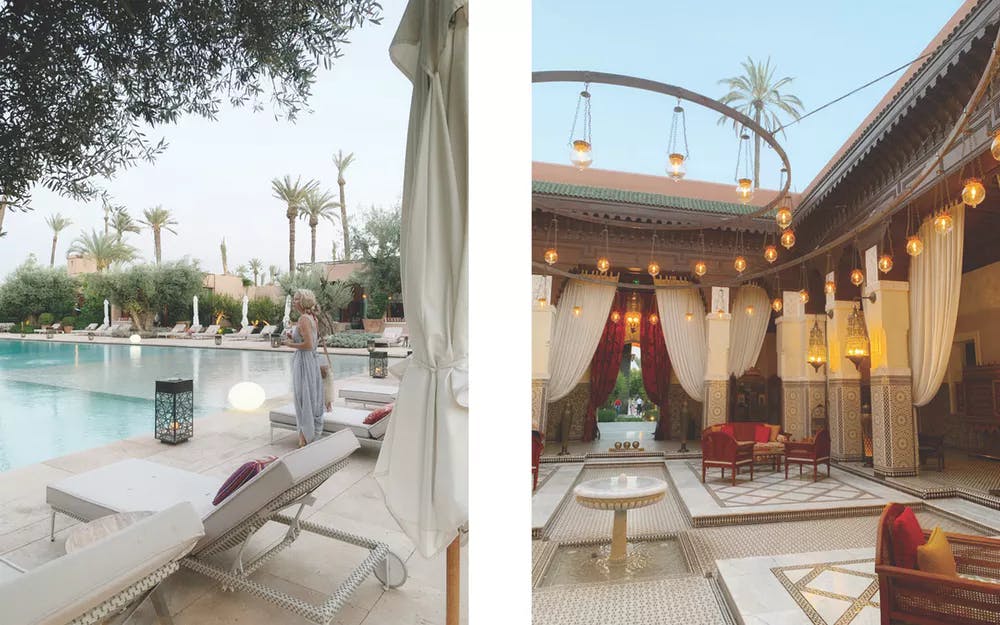 The Royal Monsour was a look into true luxury. Described as "offering travellers the unique concept of a medina within a medina". It definitely lived up to its name.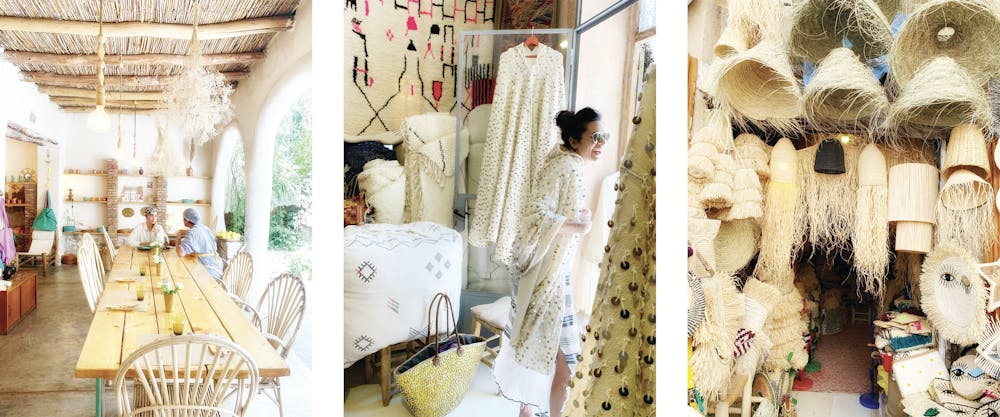 Next on the agenda, the crew headed to the historic part of Morocco called Medina. This part of the city is saturated in colors, textures and culture. La Familia, the photo on the far left was what Sara called, "The Butcher's Daughter Moroccan sister". The communal setting paired with the bright and beautiful color palette was deeply inspiring. The beet puree was also to die for.
Medina and the market itself embody the culture of Morocco's history. The market was covered in hand made rugs and straw decor seen in the photo on the right.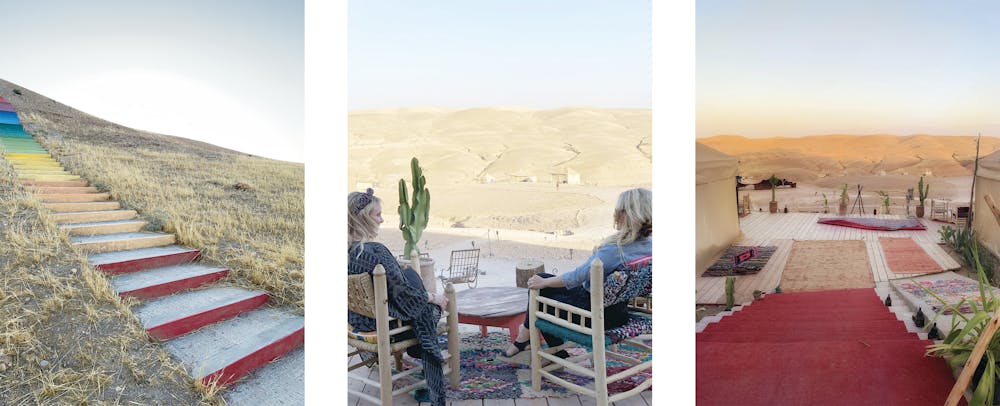 Glamping in the Agafay desert, just an hour outside of the city was definitely the highlight of the trip. The time in the desert was nothing short of a spiritual experience. The calm moments watching the moon rise in the distance above the sand dunes could take anyones breath away. Of course glamping is still somewhat camping and Sara recalled having to help Heather search her tent for an hour for bugs before being able to go to bed.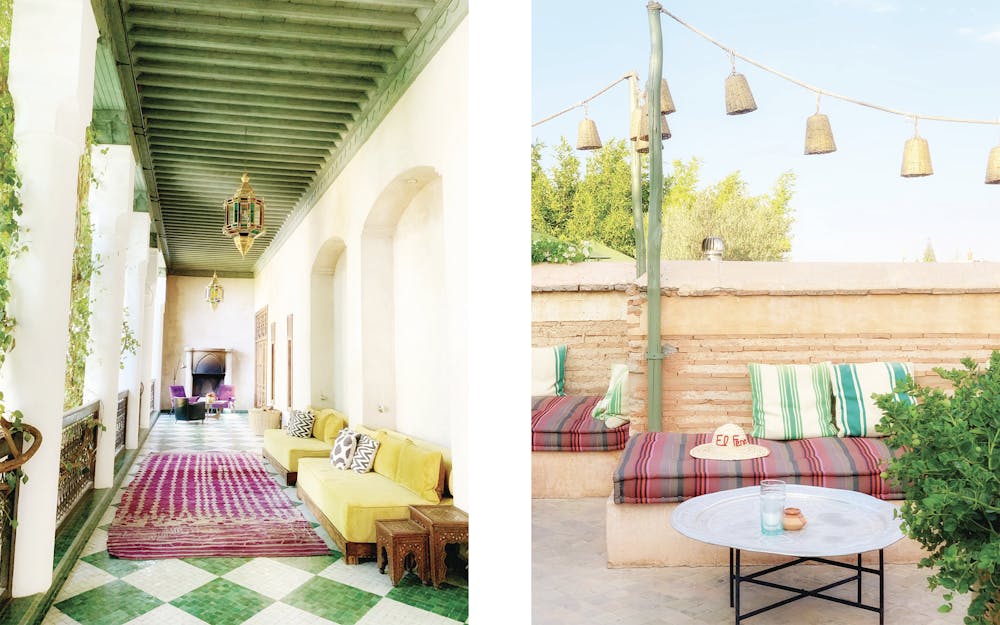 It was lovely to see the influence of these magical places that unknowingly played a huge part in the design of what The Butcher's Daughter is today.