Introducing The Butcher's Daughter Line of Adaptogenics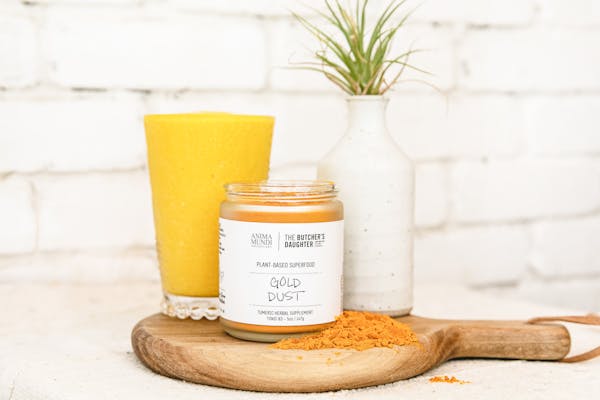 At The Butcher's Daughter, we believe food should be as beautiful as it is beneficial, so when we came across the adaptogenic range from Anima Mundi, we knew it would be the perfect collaboration to integrate more nutrient dense recipes into our menu.
Founded in Greenpoint, Brooklyn by Costa Rican native, Adriana Ayales, Anima Mundi was created with the mission to bring ancient wellness practices into the modern age. Each herbal formula is wild crafted, hand crafted, organic and sourced directly with farmers personally by Ayales, ensuring fair trade practices. Now available at all Butcher's Daughter locations, Anima Mundi allows you to integrate adaptogen blends into your daily routine, increasing body awareness and a sense of wellbeing.
Gold Dust
Our Gold Dust is derived from heirloom turmeric root, meaning it's the OG turmeric - closest to the original plant without any additives. The potent color shows the strength of this anti-inflammatory, which can be used to combat jet lag or aid skin and joint issues. It's now part of our perfected Mango Lassi recipe, and blended in our Turmeric Latte.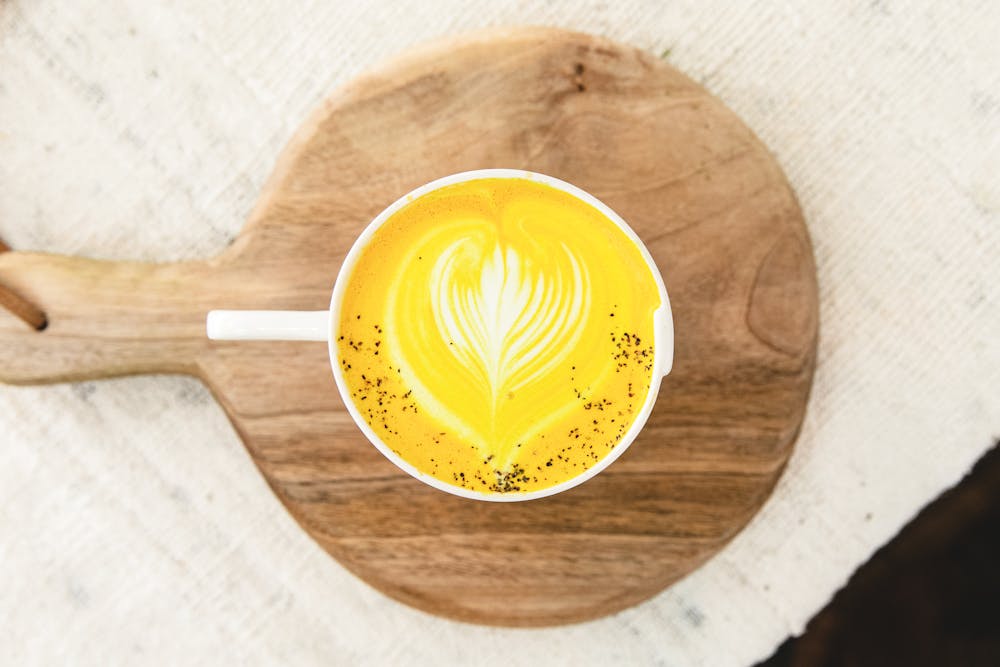 Forbidden Fruit
This is our top choice for flu season. Packed with vitamin C, the Forbidden Fruit has the ability to purify the blood and promote digestive balance. It can support a healthy immune system (goodbye, tissue box!) while restoring tired or dull skin. Add it to our Brazilian Blast Smoothie, hot golden elixir, or moroccan mint tea and get your glow on.
Magic Mushroom
Grown in Washington State, our Magic Mushroom (Reishi) is known for boosting life expectancy, immunity, mood and mental clarity. We've added it to our Mexican Cacao Elixir so the drink keeps you upbeat and focused - while also making you feel cozy and warm.
Daily Greens
A natural daily vitamin, this nutritional powerhouse provides a high source of protein that every plant-based diet needs. Naturally energizing, it contains 15 times more potassium than a banana and 25 times more iron than spinach. Add it to your matcha latte or Solar Power Smoothie for a power boost!
Fountain of Youth
This vegan collagen naturally increases your body's own production of the protein - versus animal sourced collagen that can lead to a dependency. Rich in calcium, Fountain of Youth nourishes the skin and revitalizes your skin and nails. The perfect addition to your green juice, smoothie or tea.
Qi
The ultimate aid for workout recovery. Deeply nourishing and restorative for the adrenals, qi supports detoxification, digestive health and longevity. The perfect addition to a chai latte or our 7 Minutes in Heaven Smoothie after a tough jog or yoga class.