Introducing Garden of Gold: Our Newest Seasonal Juice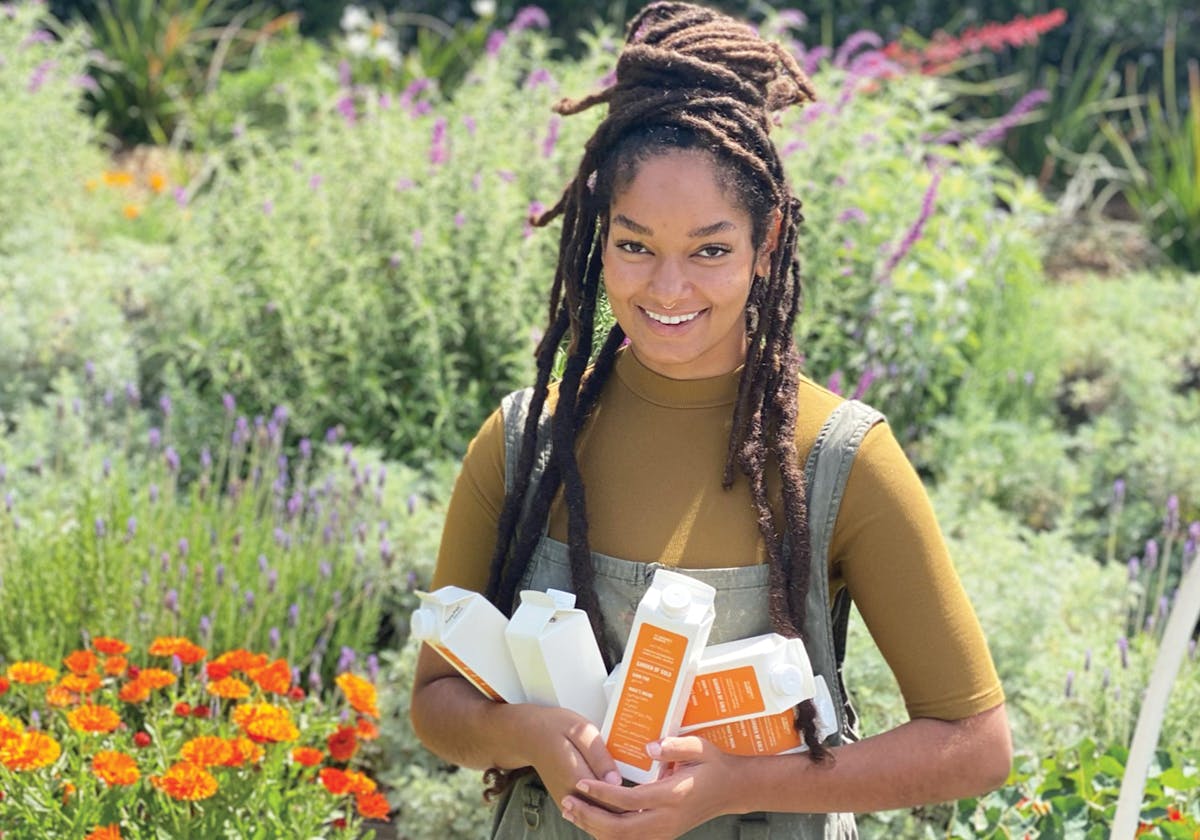 We teamed up with urban farmer, poet and community activist Indy Officinalis to bring you our newest seasonal juice, Garden of Gold. Made with a nourishing blend of fruits, vegetables and herbs, the juice highlights fresh produce from the late spring and summer.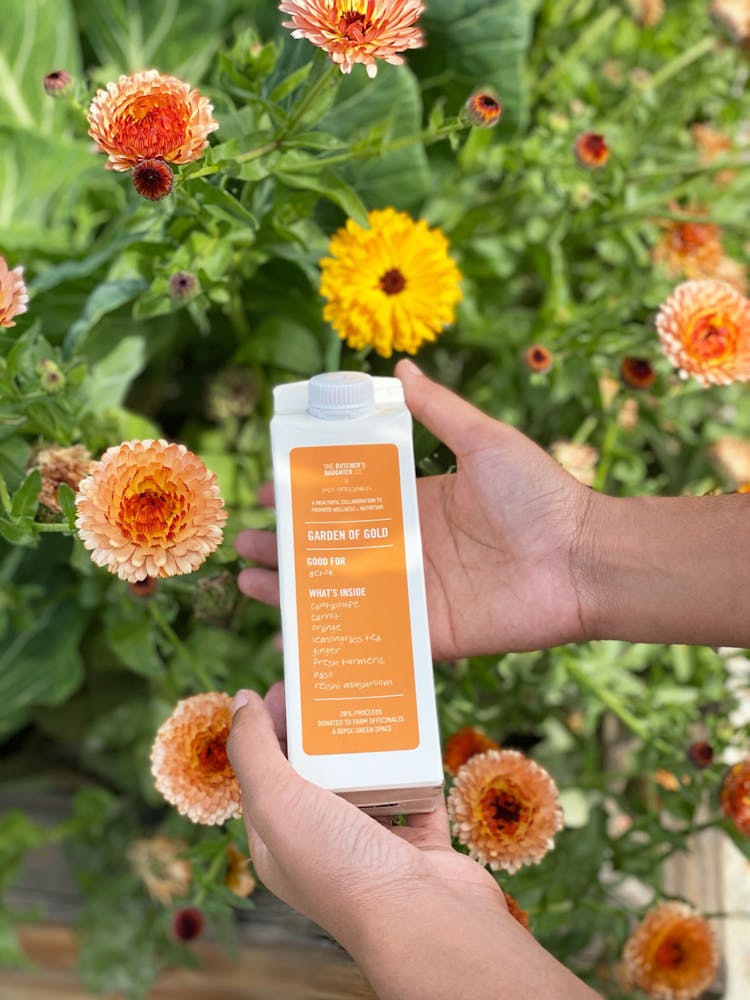 To create the juice, Indy and our executive chef Richard Rea worked together to find balance between the season's flavors and tastes. They were inspired by Indy's experience as a forager, so they began with reishi mushroom, which is known as a natural immune booster.
From there, they incorporated cantaloupe and orange, along with herbs and veggies like carrot, ginger, basil and lemongrass tea. Fresh turmeric brings it all together, adding a little spice and a vibrant gold color. The energizing blend is naturally detoxifying, and refreshing on warmer days.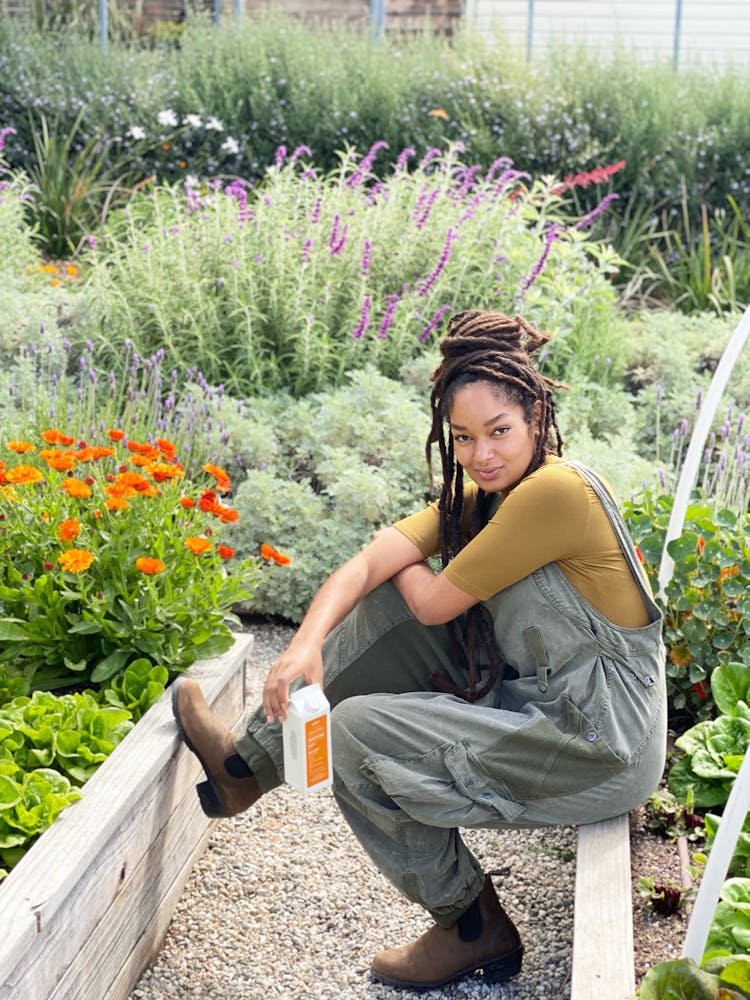 As with each of our seasonal juices, a portion of proceeds will go toward a charitable organization. With every 'Garden of Gold' purchased, we will donate 20% to Farm Officinalis, a BIPOC green space that Indy is working to establish in Los Angeles. Her vision is to create an accessible and joyful urban farm that encourages education, nutrition and community.

To learn more about Indy's inspiring work, check out her website and GoFundMe.
Photos shot at Alma Backyard Farms, reopening this summer.