Equal Parts x The Butcher's Daughter Giveaway Challenge + Daily Market Pasta Recipe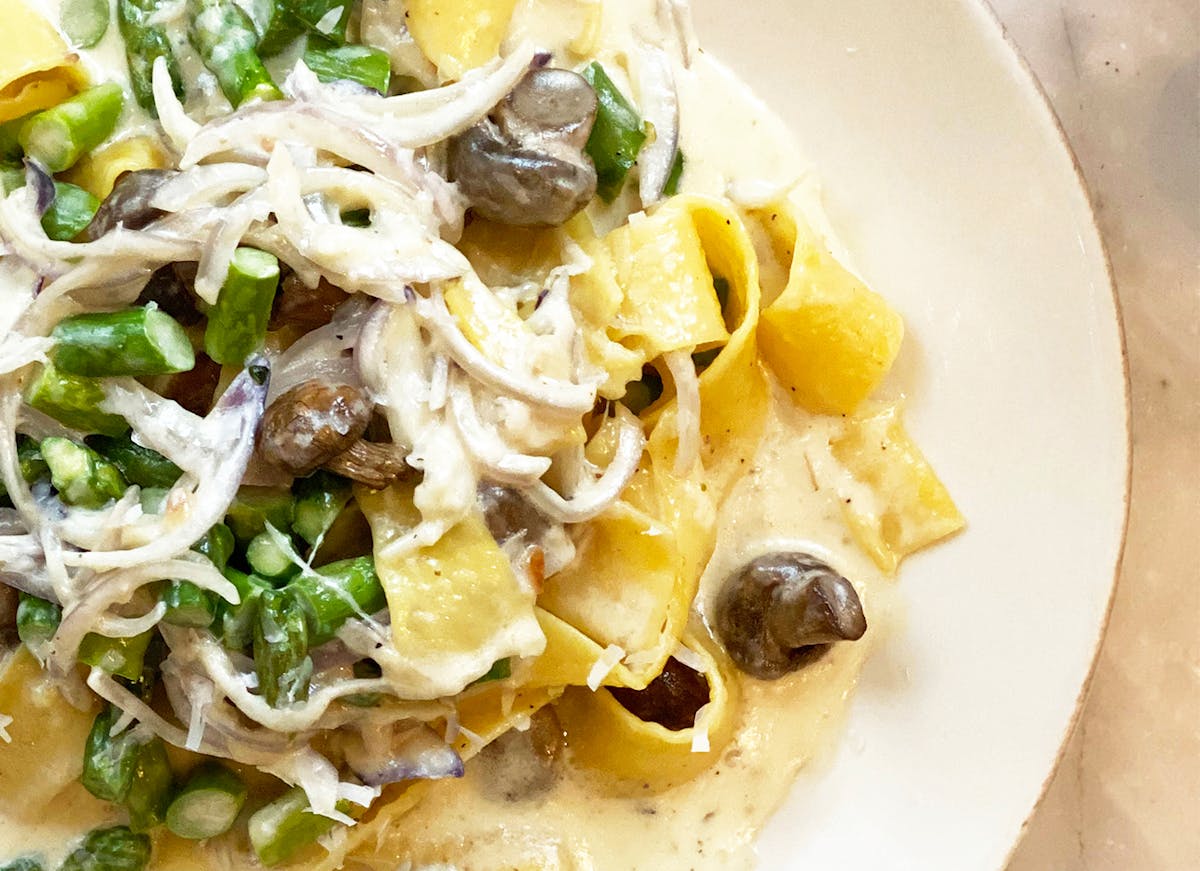 In the midst of this chaotic time, our team is finding creative ways to stay healthy, positive and productive and we challenge you to join us. We're teaming up with Equal Parts to give away some essentials (details below) to make your home cooking a little bit easier. With many of you stocked with pasta, our challenge to you is to recreate one of our menu favorites, our Daily Market Pasta. Cook along with us via our IGTV channel, featuring our NY Executive Chef, David Schaap or check out the full recipe below for a chance to win.
GIVEAWAY DETAILS:
Giveaway includes: One 10" Equal Parts non-toxic and non-stick ceramic pan, 2 bags of Sogno Toscano Pasta, a Mika Cali decorative wooden spoon along with a bottle of our organic, cold-pressed olive oil. Post a photo, follow and tag us with our friends @getequalparts @mikacalistudio @sognotoscano - winner to be announced next week on Wednesday, April 8th. Giveaway only available to United States residents only, all entries outside the US get a chance to have their photos reposted.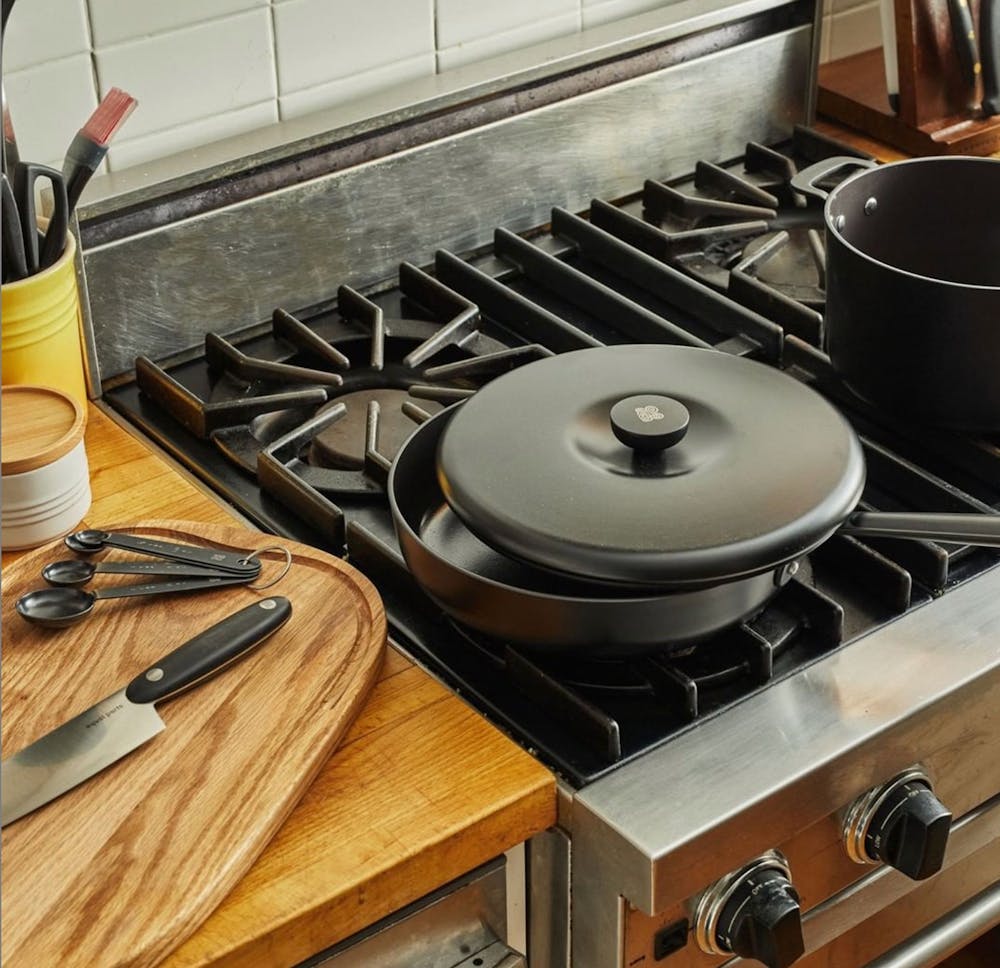 photo credit @getequalparts
DAILY MARKET PASTA SPAGHETTI AL LIMONE RECIPE
Yields: 4 Servings
Ingredients:
1 lb. spaghetti or bucatini - get 10% off all Sogno Toscano pasta when you use our code: THEBDAUG10
2 lemons (zest from 1, juice from 2)
1-2 cloves garlic, minced (sub garlic powder)
4 tbsp. butter
1 cup baby arugula (sub spinach, kale or any fresh greens you have available)
½ cup freshly grated pecorino, parmesan or Lottie's Vegan Parmesan
Kosher salt
Freshly cracked black pepper
1 cup cashew ricotta (optional)
DIRECTIONS:
In a large skillet, melt butter on medium heat, until it starts to foam. Lower the heat to low, and add garlic and lemon zest, and sautee for 1-2 minutes, until garlic becomes fragrant.
Meanwhile, in a medium pot of boiling salted water, cook pasta until it is just a bit under al dente. Reserve about 1 cup of the pasta cooking water, then drain the pasta.
Add the pasta to the butter mixture along with ½ cup of the pasta cooking water, increase the heat to medium-high, and toss the pasta in the skillet until the sauce glazes the pasta nicely.
Add the grated cheese, lemon juice, and arugula and toss or stir rapidly until the sauce thickens and all ingredients are well combined. Serve immediately for best results.
Top each serving with a dollop of cashew ricotta, cracked black pepper, and some extra grated cheese.