EATING WITH THE SEASONS: OUR NEW WINTER MENU


At The Butcher's Daughter, we design our menus so you can eat with the season, bringing you special dishes that highlight the freshest ingredients. This winter, we have created new plates incorporating seasonal produce from our local and organic farms.
"With many delicious hearty fruit and veggies coming into season, we focus on creating depth and comfort for the cold winter season," says our executive Chef Richard Rea. "Pulling flavor from multiple cultures, the spices and colors bring our dishes to life."
Read on for the new additions and be the first to try these winter favorites!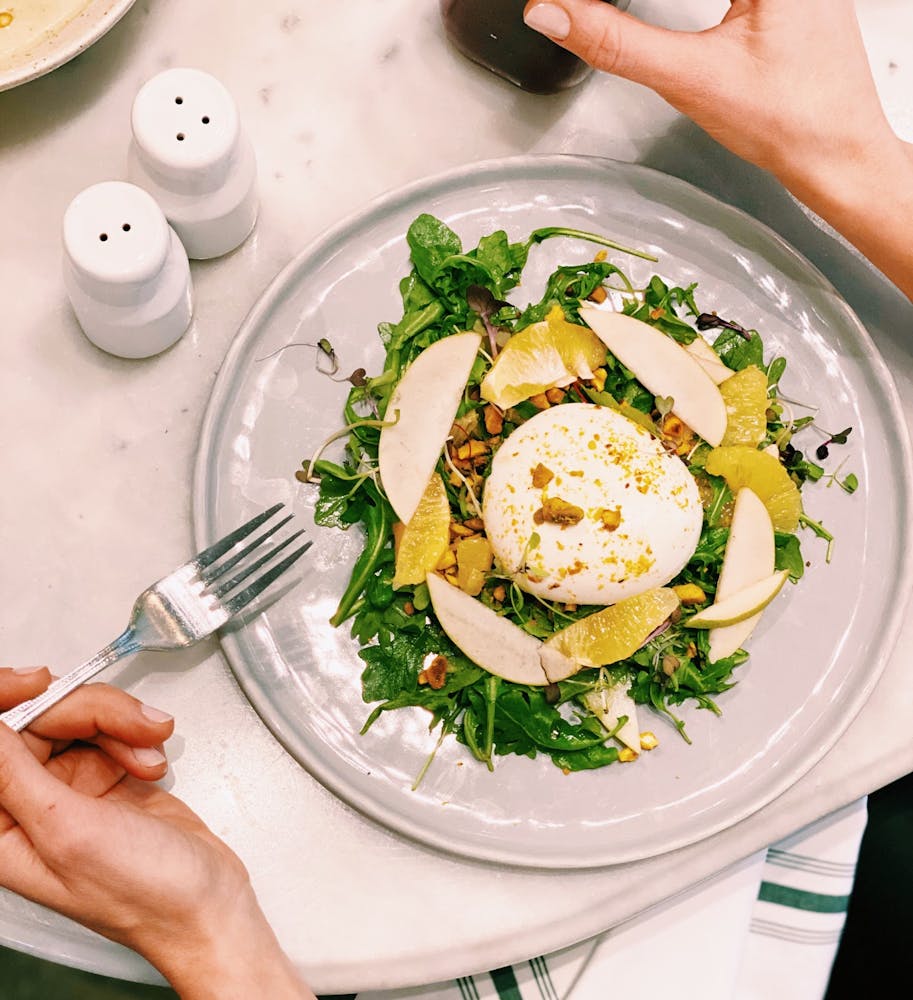 Burrata and Pears
This starter features fresh Italian burrata and d'anjou pears, which are also known as winter pears. Served with a citrus vinaigrette, dukkah and orange, this flavorful dish is the perfect way to begin any BD meal.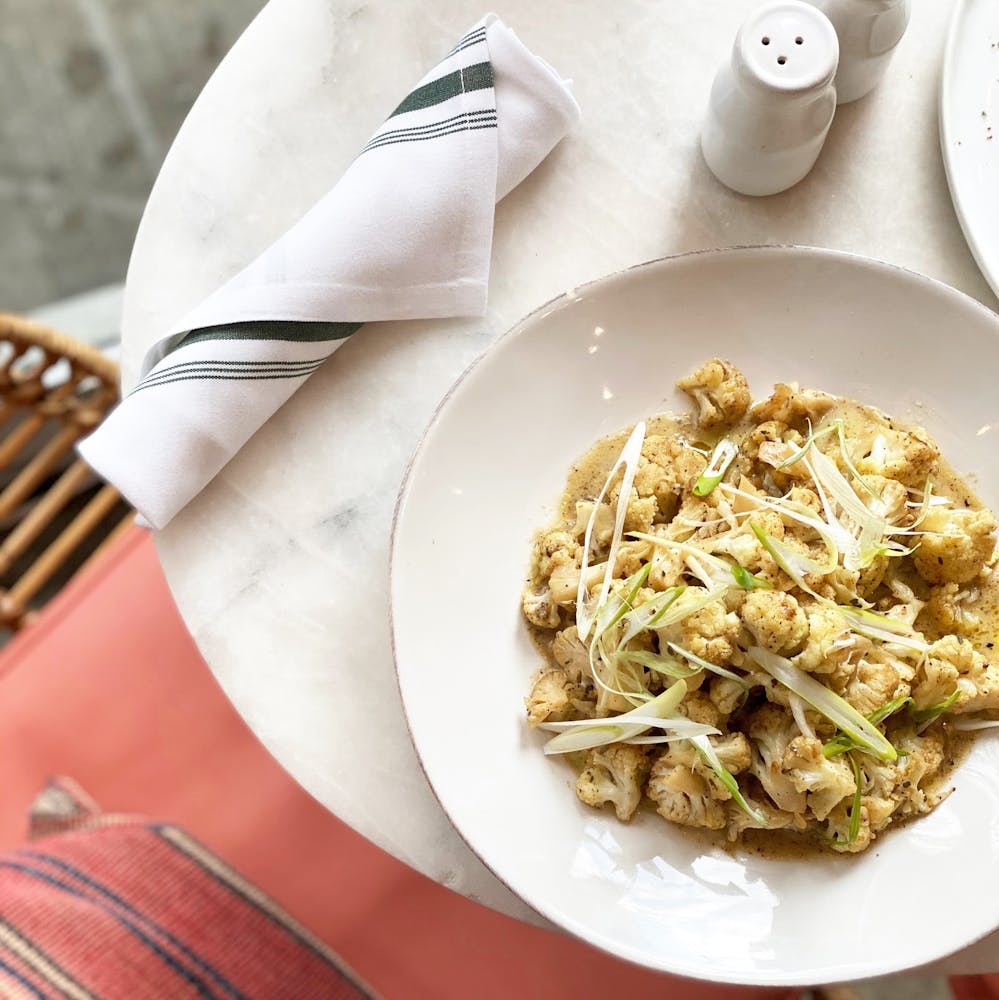 Cacio e Pepe Cauliflower
Cacio e pepe is having a moment, and we've lightened it up by preparing it with fresh cauliflower, which has just reached its peak season. Made with vegan butter, pecorino and black pepper, this plate is served only during dinner. Order it as a hearty side or enjoy it on its own with a glass of our sexy rosé.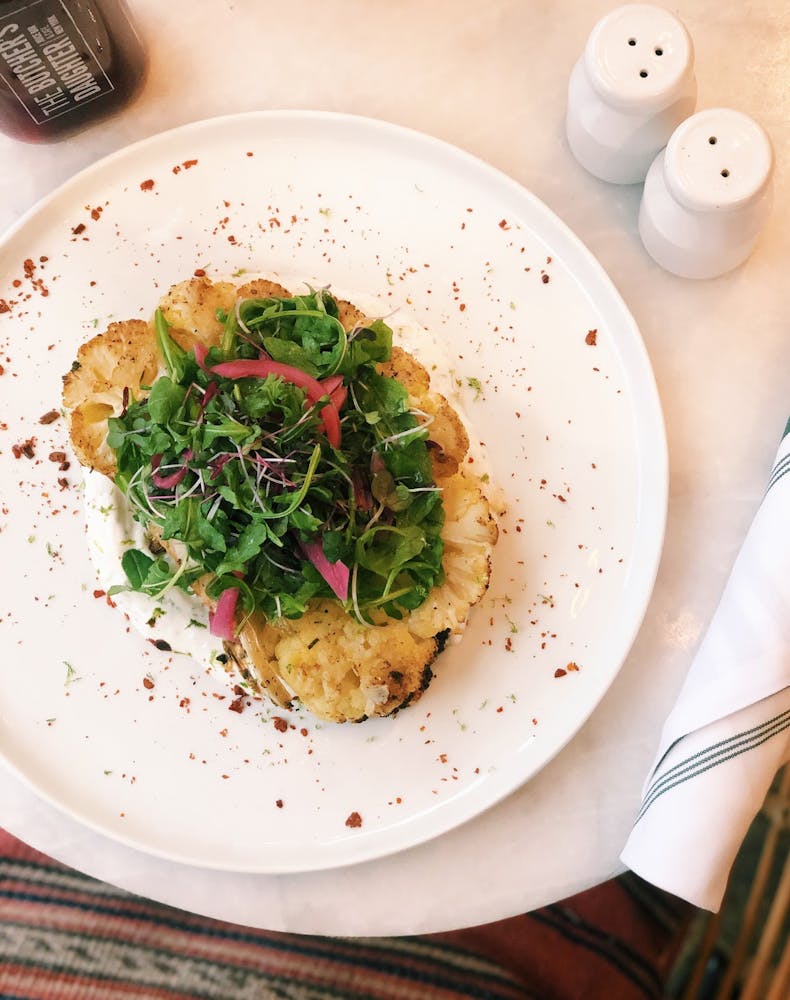 Mediterranean Cauliflower T-Bone
Another cauliflower wonder we can't stop talking about. Our hearty cauliflower t-bone is paired with a zesty tzatziki, arugula, aleppo pepper and pickled onions, creating fresh and delicious mediterranean flavors. The perfect plate to brighten up your dinner.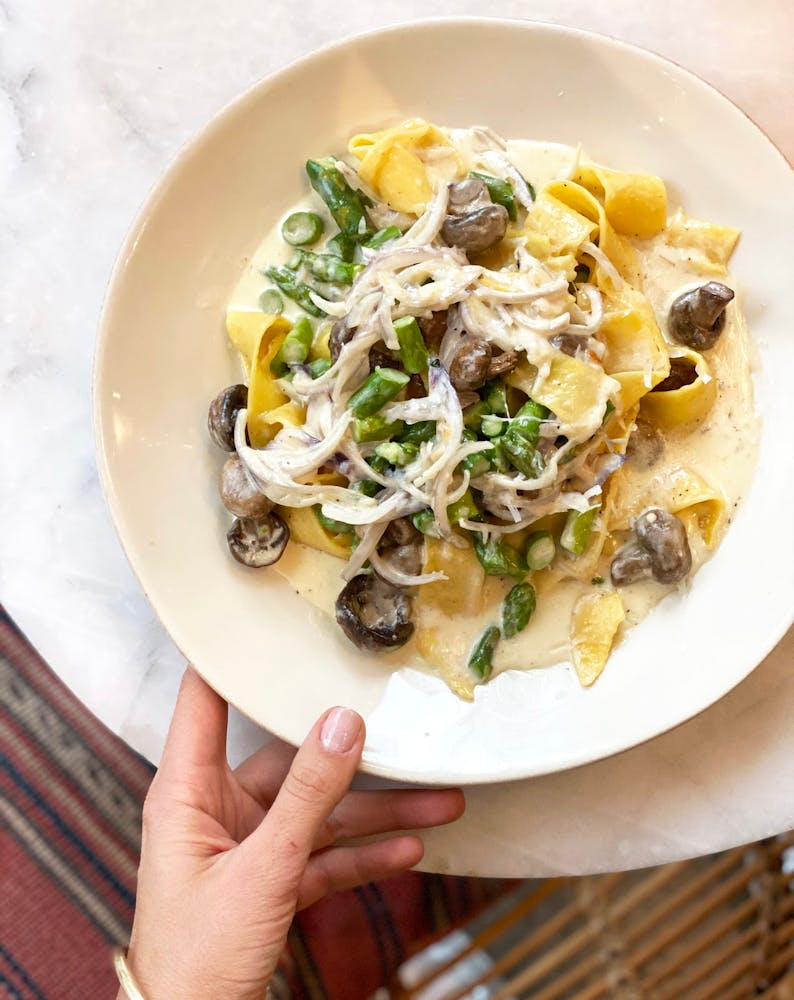 Market Pasta
The ultimate seasonal dish, our market pasta changes every day to include the freshest ingredients. Available at lunch and dinner, this pasta incorporates tons of veggies while giving you energy on chillier days. Ask your server about today's recipe.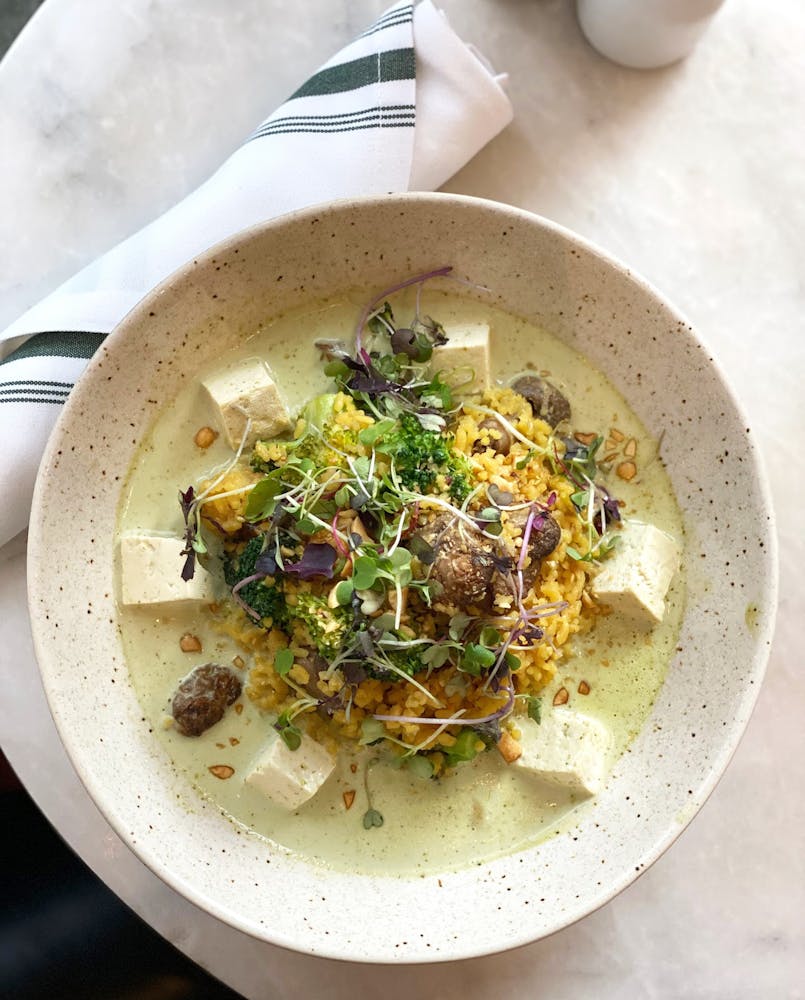 Right Rice and Vegetable Green Curry
A cozy and hearty bowl that emphasizes seasonal vegetables and plant-based protein. With tofu, broccoli, mushrooms and RightRice, our green curry will keep you warm and nourished this winter (by the way, we deliver!).