Design Inspiration: from Morocco to Round Top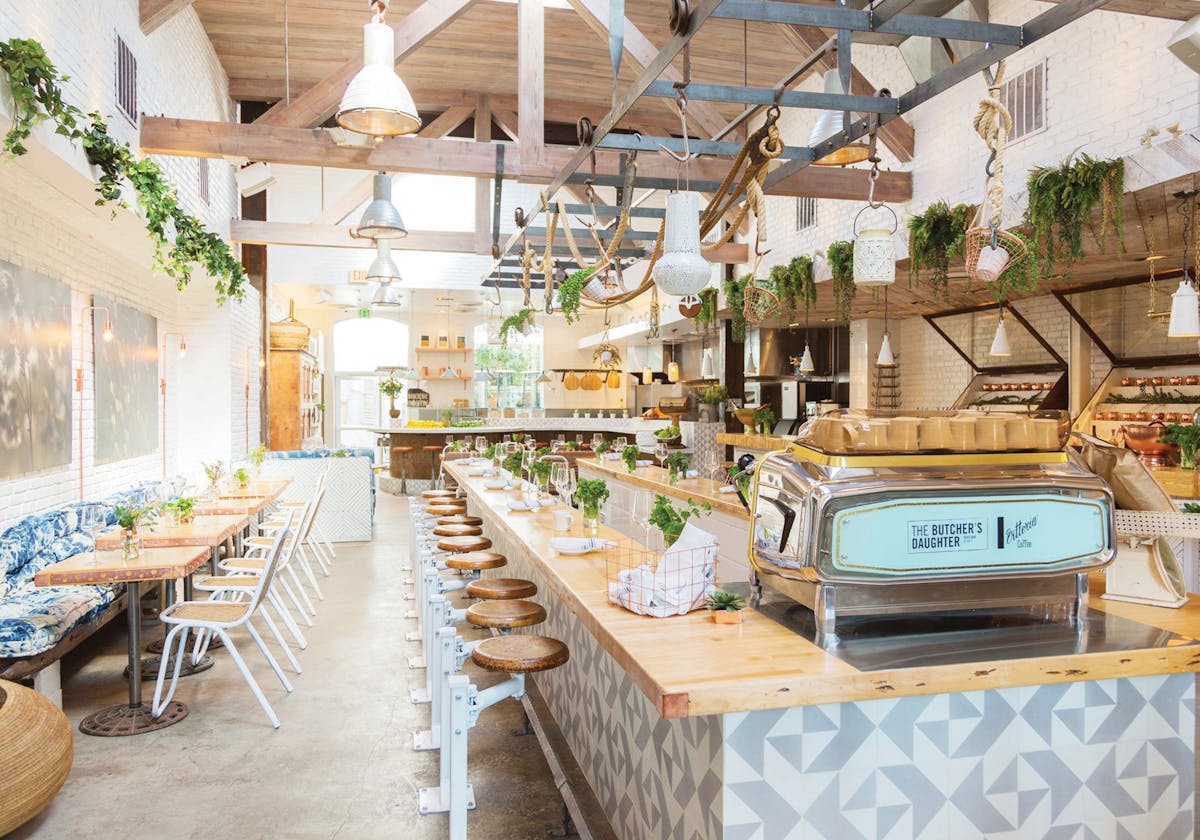 When founder Heather Tierney designed the first Butcher's Daughter location in the heart of Nolita, she envisioned a space that would nourish the senses through wellness, community and connection. By offering a menu that centers around natural ingredients, it was integral in the design that the interior would reflect the same sensibilities.
Finding a balance between modern touches and vintage pieces, Heather relies on natural textures and grounding elements of wood and rattan to create an immersive experience. Each location blends indoor with outdoor, with wide open windows, incorporating plenty of greenery and expansive patio seating for the spring and summer. During the winter months, natural light and fresh flowers transport guests to warmer days.
Much of Heather's design inspiration comes from Morocco. Each location incorporates North African elements including raffia chairs, natural lemon tree wood and the iconic lighting fixtures. This overflows into the markets and retail areas, where you can find authentic imported bags and scented candles reminiscent of the Medina and the Atlas Mountains.
Heather also gains inspiration from her visits to Round Top, Texas, which is known as a hub of art, culture and antique shopping. It is here that she sources her iconic (and very hard to find) vintage swing stools that can be found at each location along with the array of unique display units. Stay tuned for an upcoming journal guide to learn some of our favorite spots in this intriguing destination, which has become a staple spot for Heather's curated eye.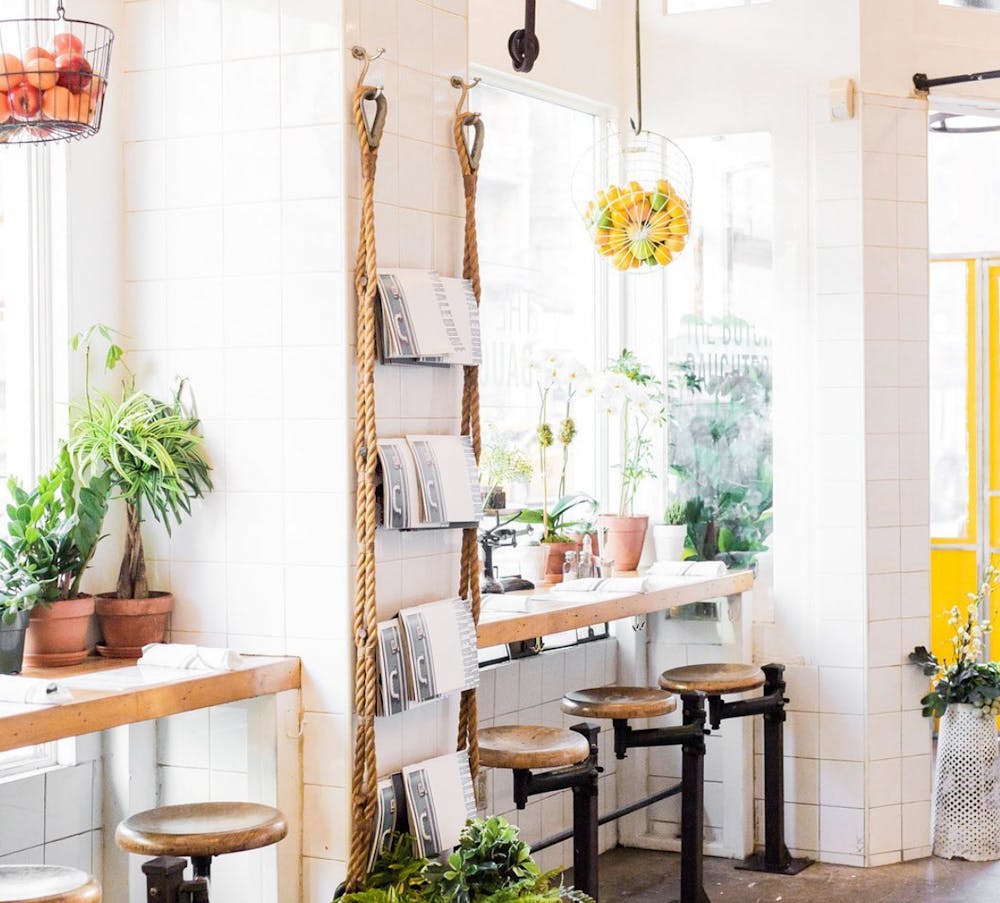 PHOTO FROM OUR FLAGSHIP NOLITA LOCATION
As a female leader in the food and wellness space (where only 7% of restaurants are founded by women), Heather has paved the way for like-minded female entrepreneurs. She collaborates with and retails a variety of products from both local and global designers, working with artists like LUZ ceramics, Tiny Bandit, Nini Banger Jewelry and Mika Cali. When you check out our markets after brunch or dinner, you can always find pieces from creative women who share Heather's unique perspective.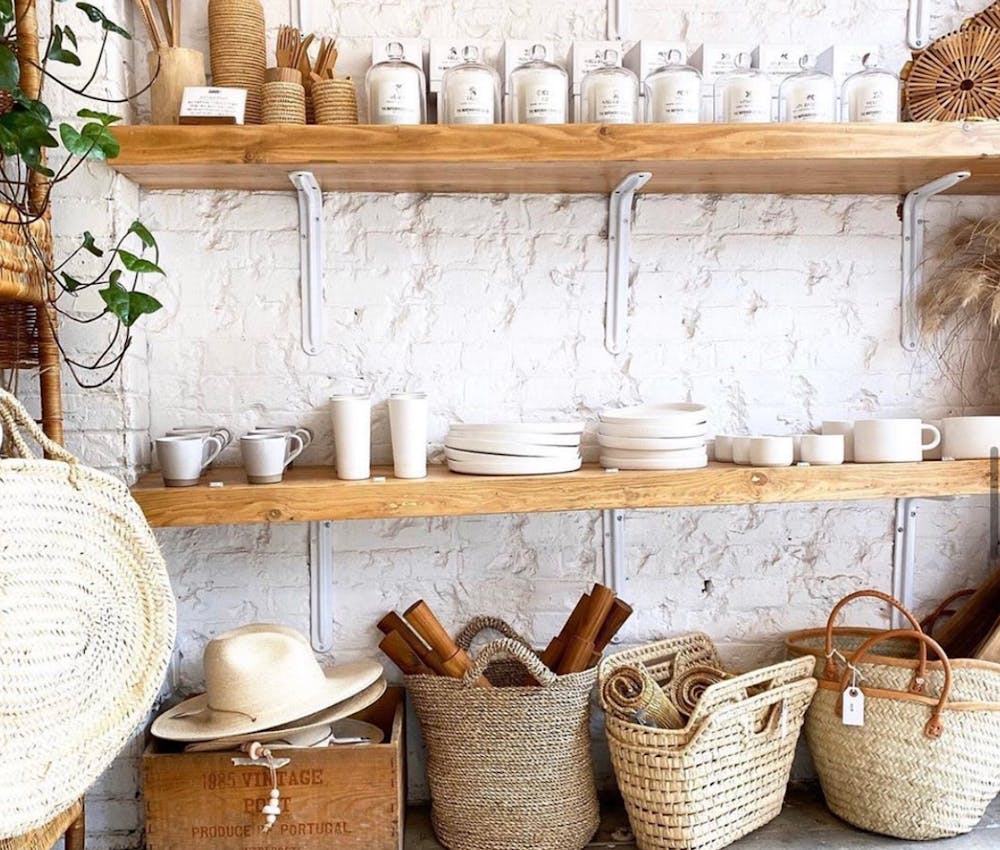 PHOTO FROM OUR BROOKLYN MARKET

Want to learn more about Heather's thoughtful approach to design? Check out our Morocco Travel Journal, which follows our creative team from the Medina to the Agafay Desert while highlighting their favorite spots. And if you can't make it to one of our locations, you can visit our online store, now shipping nationwide.