Main content starts here, tab to start navigating
We are currently offering an abbreviated all day menu. You can order online through one of our delivery platforms or call/email us directly.
(310) 981-3004
venice@thebutchersdaughter.com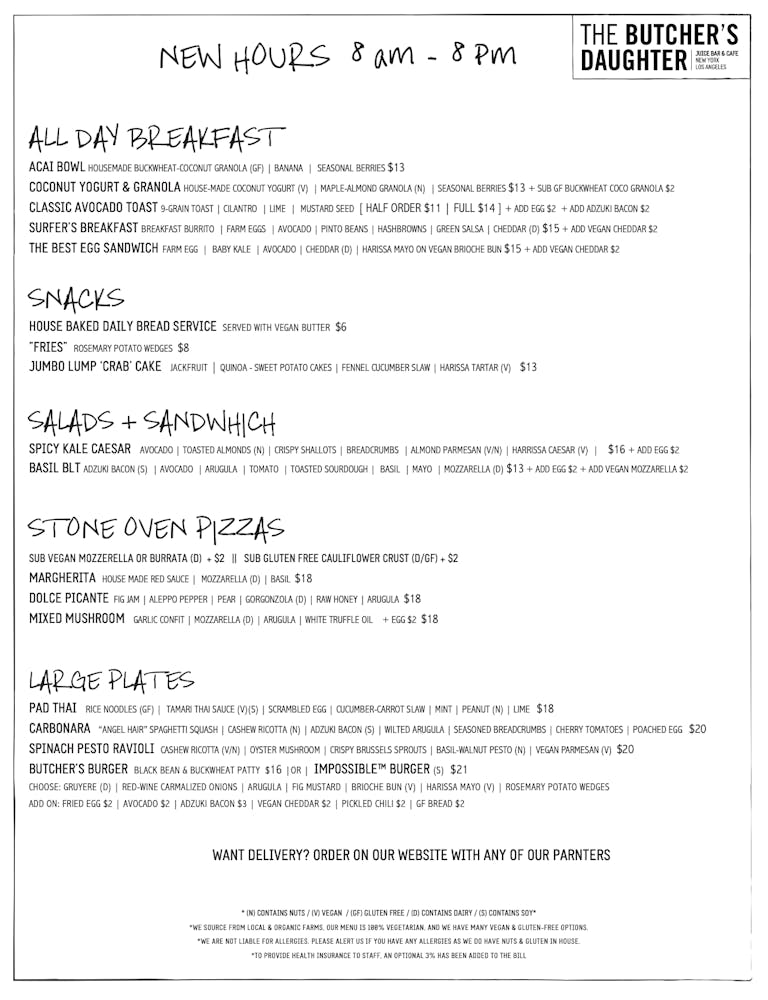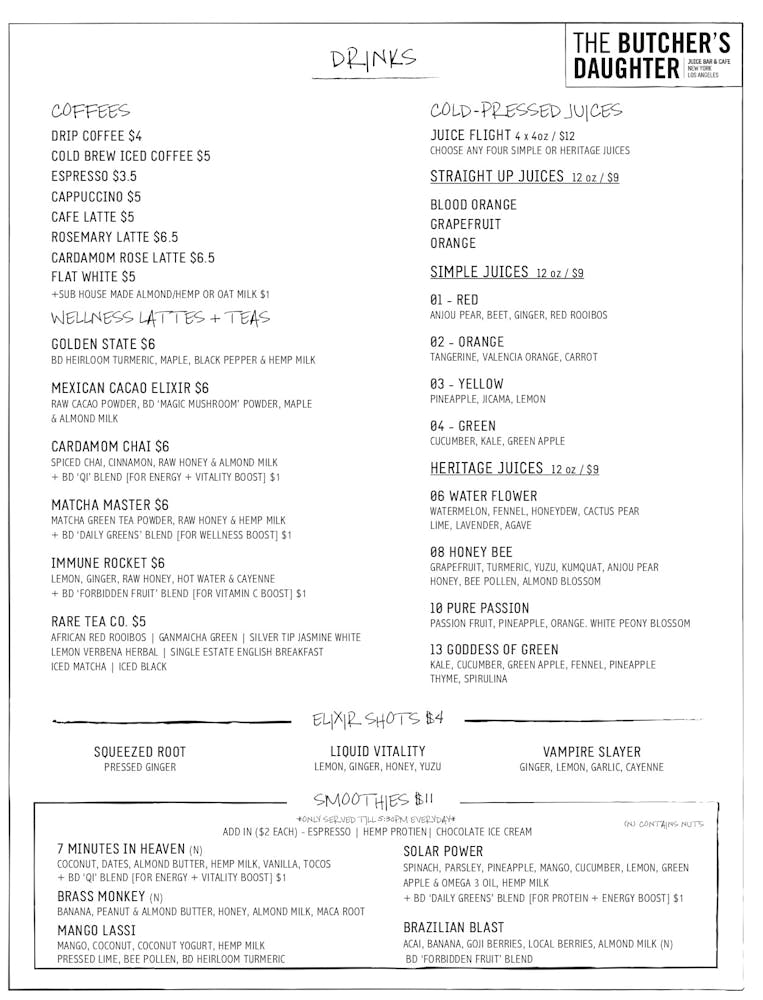 Many of you have informed us of shortages at your local markets so we have extended our pantry and bakery service to now deliver directly to you. We put together a list of essentials but if you don't see what you are looking for, just ask!