Main content starts here, tab to start navigating
HOUSE RULES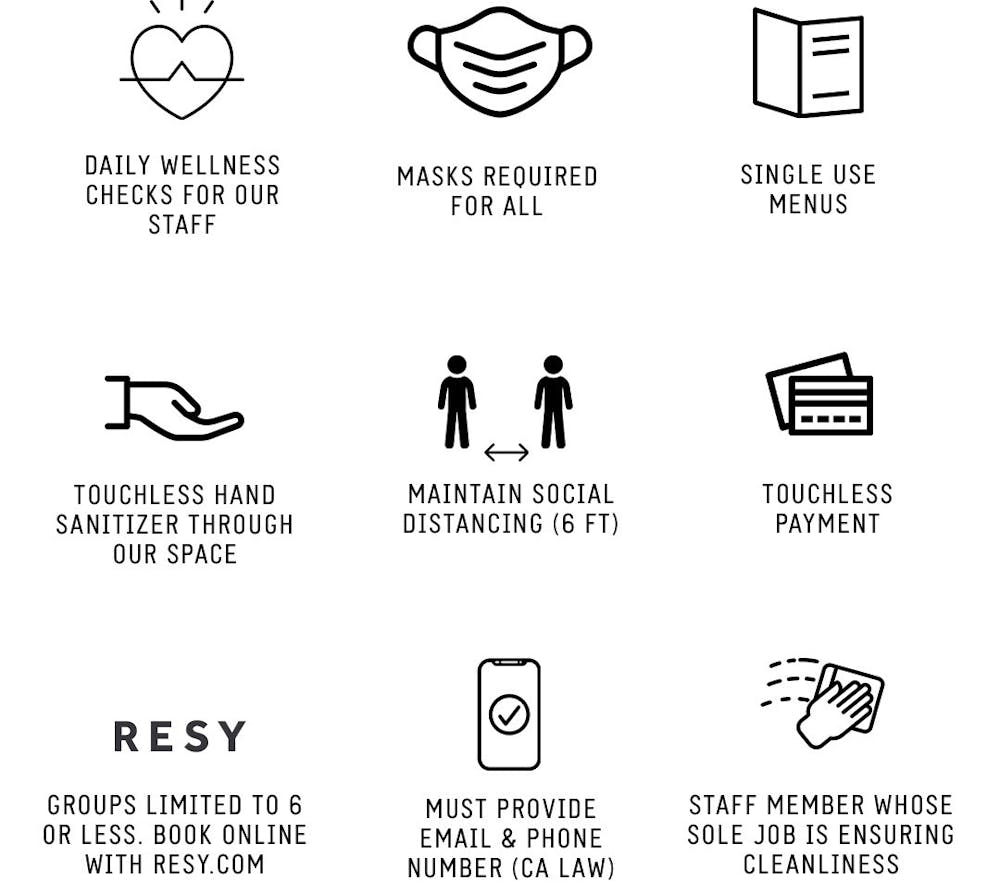 We are excited to welcome you back! We want to make you as comfortable as possible while you are here with us.
Below are our house rules, meant to ensure everyone's safety while visiting The Butcher's Daughter:
Everyone (including staff and customers) is required to wear a mask. We kindly ask that customers leave their masks on except for when eating. If you'd like, upon request, we have a small bag we can provide for you to place your masks in while dining, just let your server know. If guests do not have a mask, we will have them available for purchase for $3 each at the entrance.

We have touchless hand sanitizer throughout the space including our front entrance and in the restroom (as well as touchless hand soap for your convenience).
Please respect the markings on the ground that indicate a safe 6ft distance while waiting to enter/or while in line and please maintain a safe distance while you are in the restaurant from other customers and staff.
We are limiting parties to groups of up to 6 or less at this time, please visit us at resy.com to make a booking.
We have touchless payment in place.

Menus are single-use only, one per table. Our menus are available online as well.
We are operating at limited capacity in New York per the State Guidelines. We want you to enjoy yourselves while visiting but please also keep in mind that we may have other guests waiting to be seated. In order to accommodate everyone that would like to join us during our peak hours, please be mindful that our wait times may be higher than normal.
Our staff is screened and temperature checked before entering the restaurant every day to ensure everyone is in good health.
We have someone on staff every day on each shift whose sole job is cleaning and sanitizing to ensure the place is sparkling!
Thank you for adapting to this new environment and choosing to visit us! We are excited to have you dining with us again.